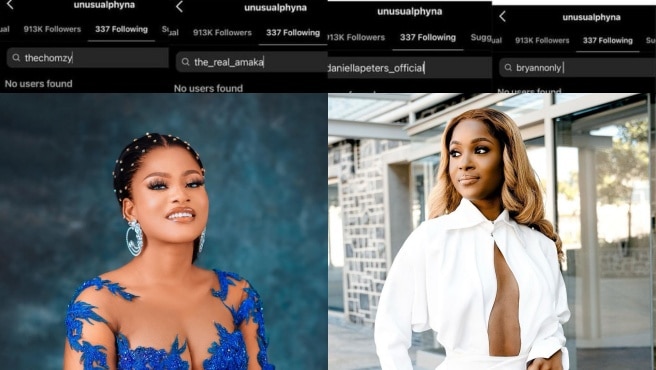 "Phyna knows what she heard and saw that made her unfollow some " – Bella (Video)
Mrs Ikoyi reveals that only Phyna understands why she unfollowed some of their fellow Level-up ex-housemates.
It will be recalled that on Saturday, Phyna unfollowed a couple of houses. The list includes Chichi, Bryann, Amaka, Daniella, and Chomzy.
These housemates could be described as Phyna's closest friends in the house. However, it is quite unclear why she took such a decision.
While Bella was live yesterday, December 5 she touched on the subject, and noted that "Phyna alone knows what she heard or saw".
She also strongly backed Phyna's actions, adding that there is no need for pretense.
Watch video below;