Entertainment News
Photos from the court wedding of 23-year-old Kano man and his 46-year-old American lover
23-year-old Suleiman Isah and his American lover, Janine Anne Reimann had their court wedding at the Federal Marriage Registry, Kano state on Thursday, December 17.
Their wedding Fatiha was held last Sunday in Gasau Panshekara area of Kano State.
See photos below…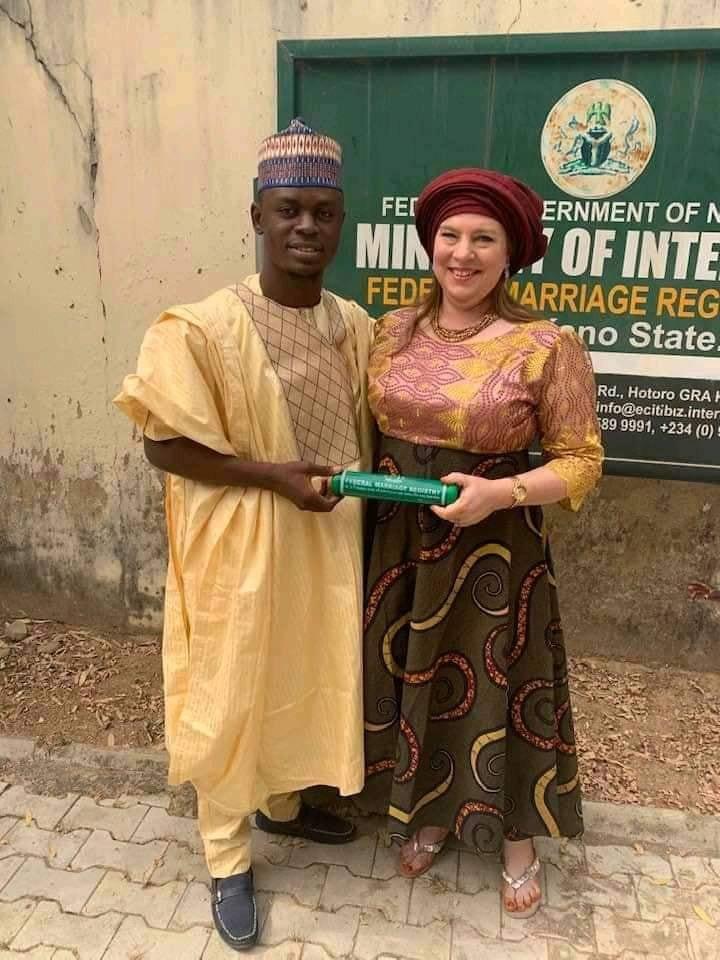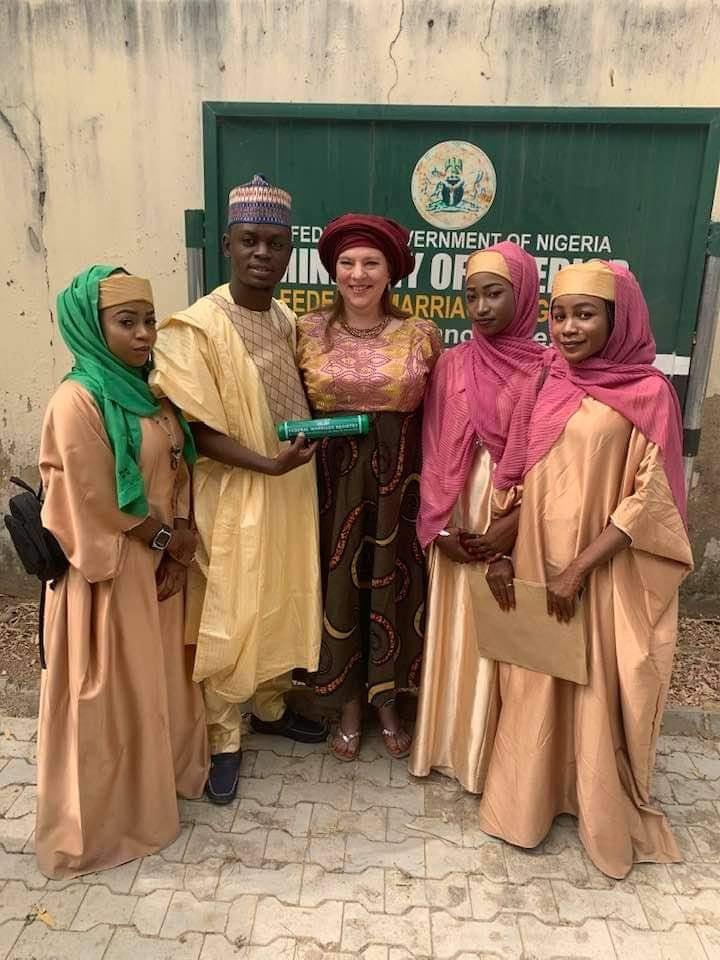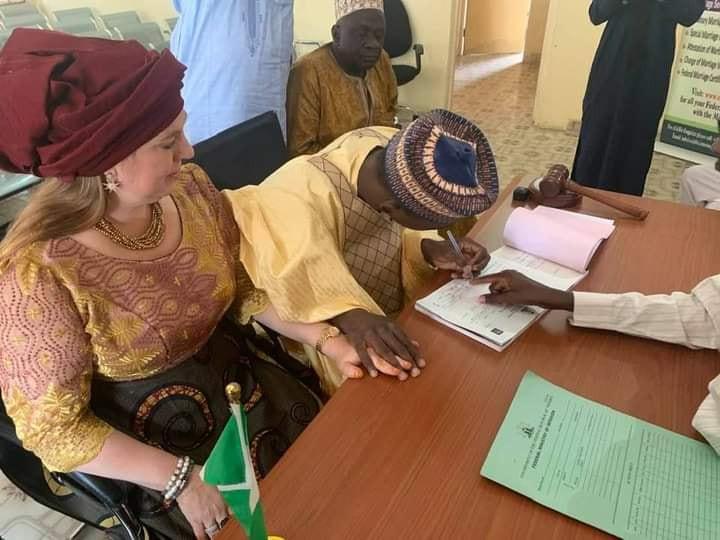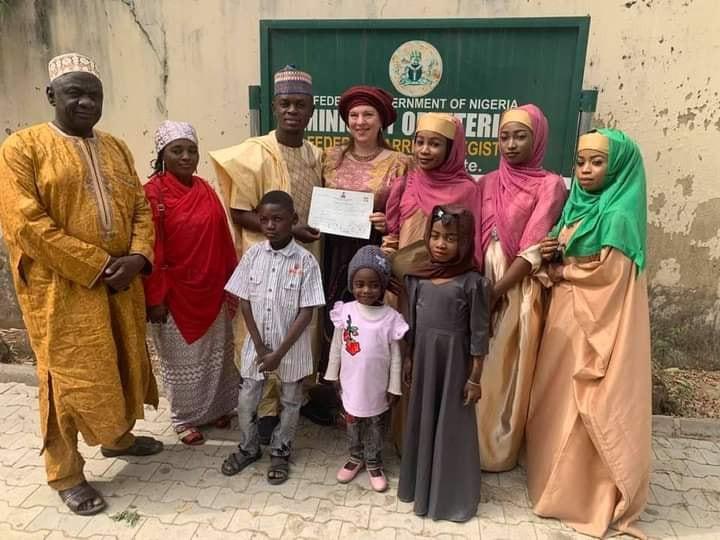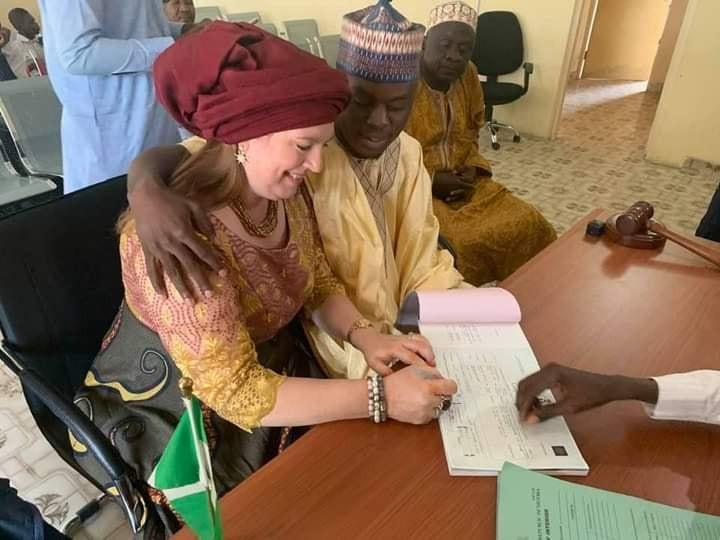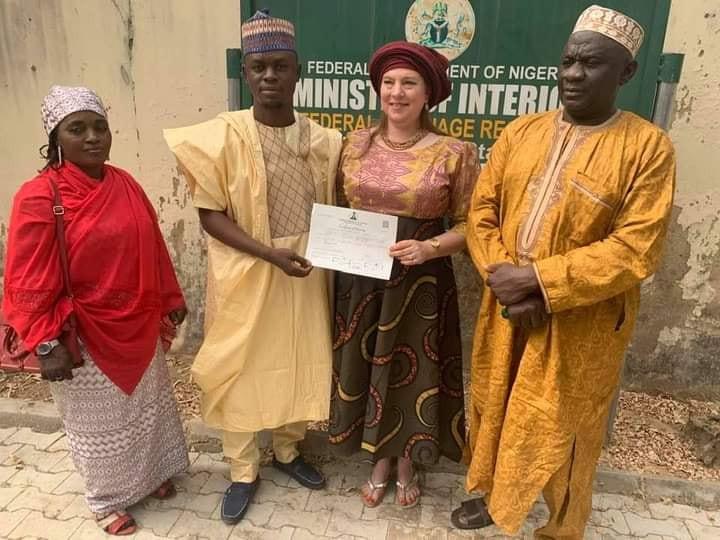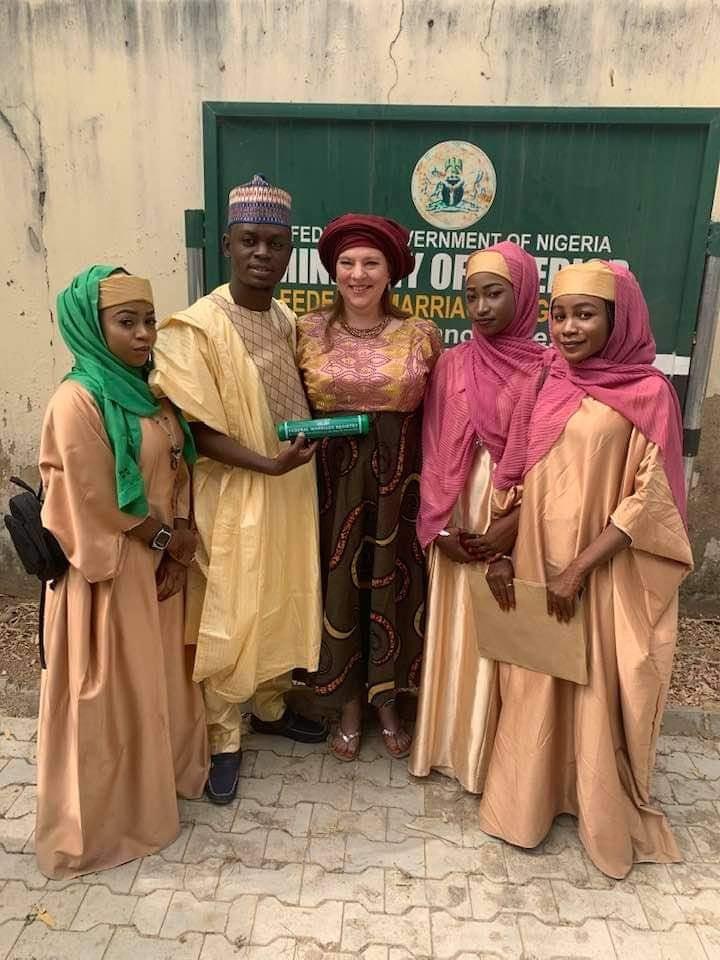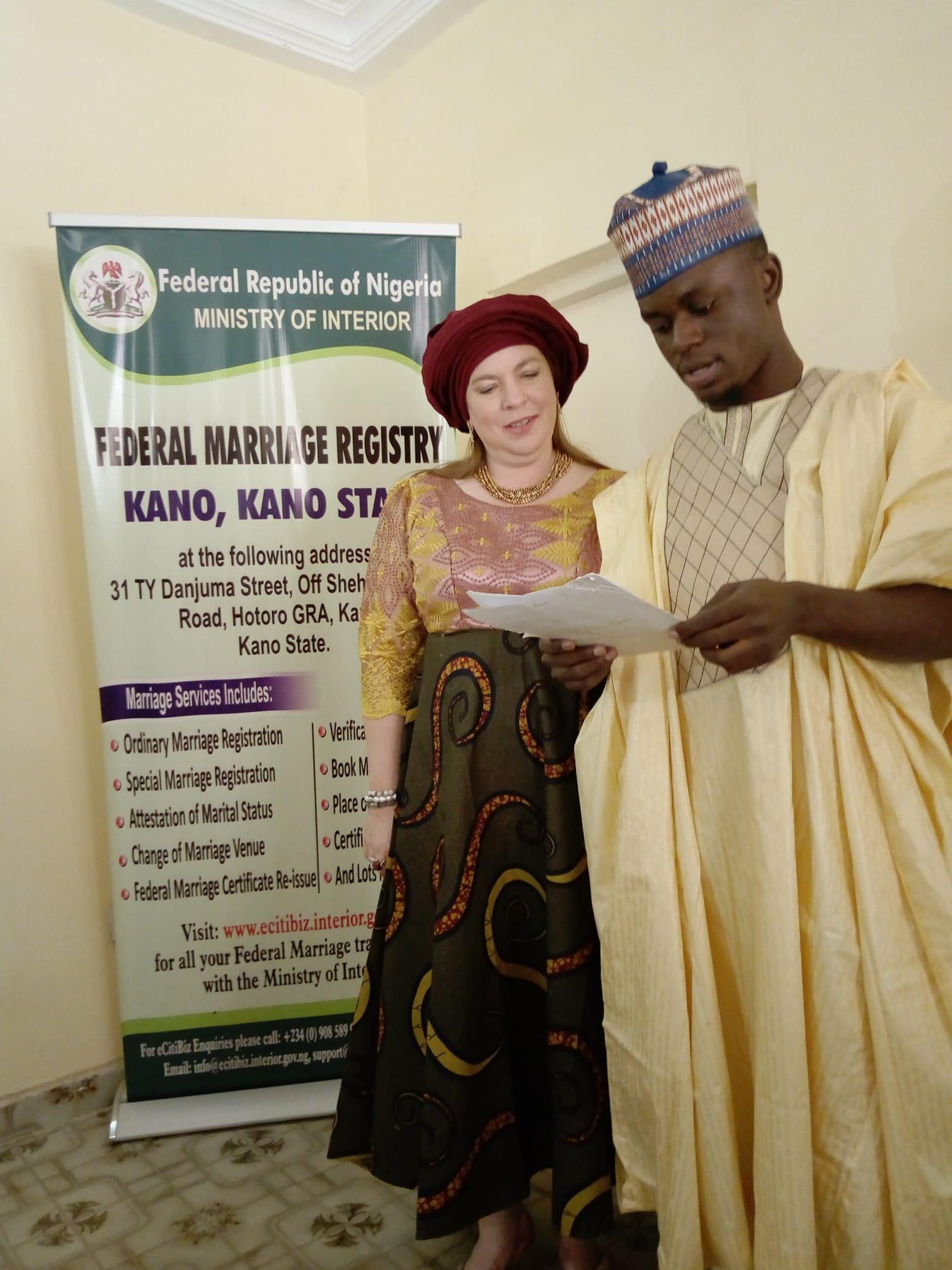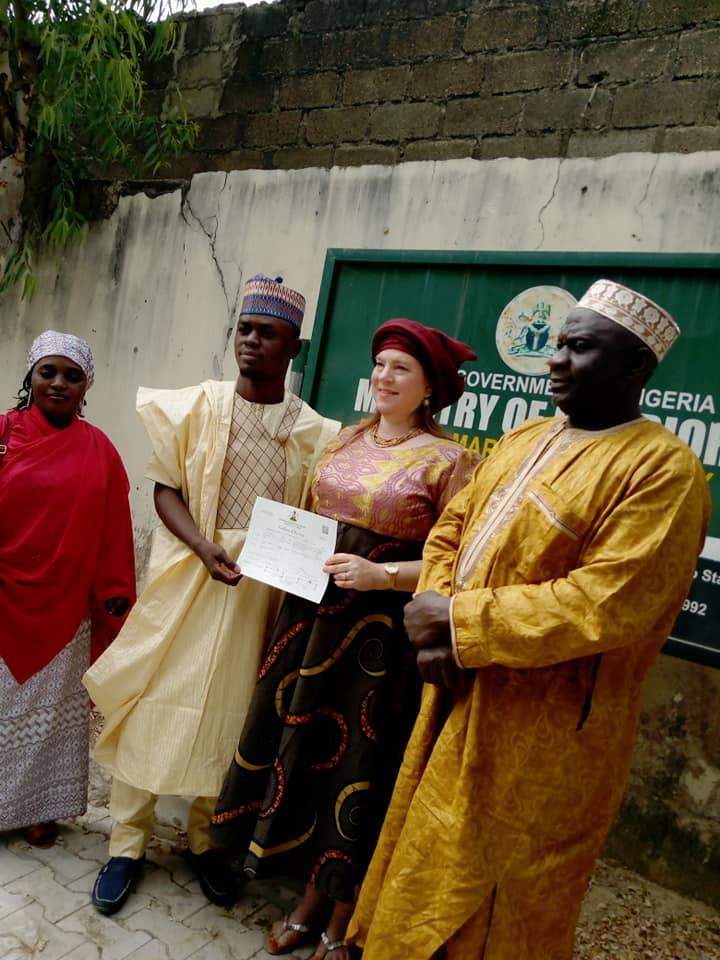 The pair's love journey began in 2019 when they both met on Instagram, after which they exchanged pictures and continued an online courtship that would eventually be resulting in marriage.
Janine, a chef, based in Lindon, California had, during a visit to Nigeria in January 2020, revealed that Isah's sincerity endeared him to her.
The woman has said that she will not mind returning to America with her new love after the marriage in Kano.