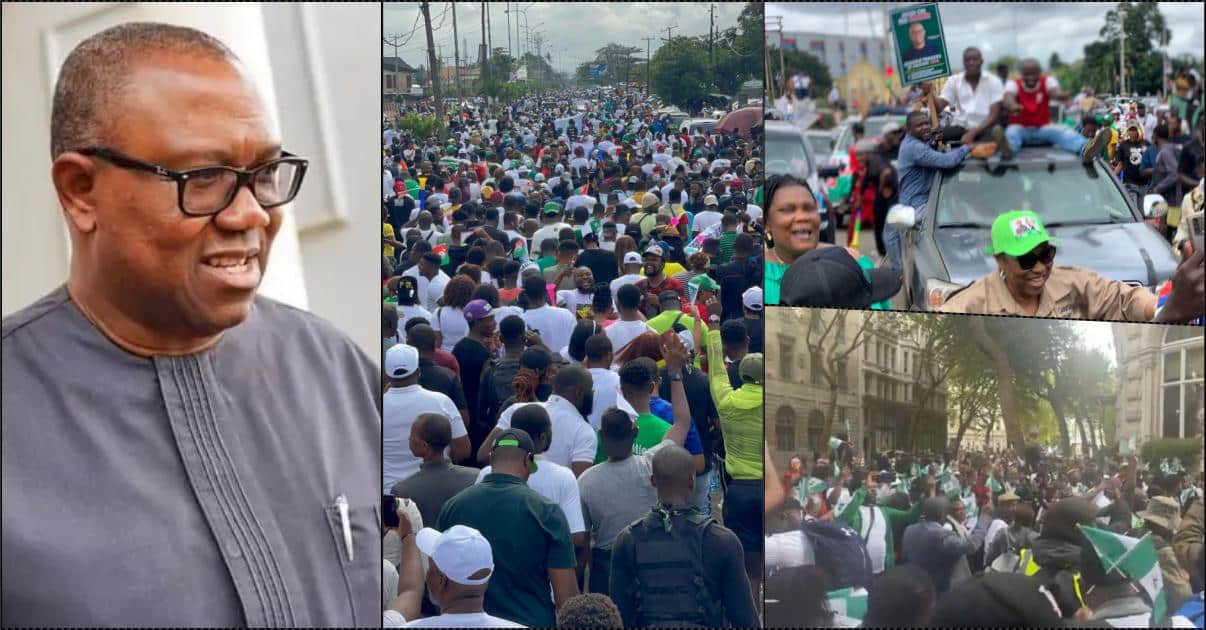 News
Peter Obi's supporters storm the streets across Nigeria, Ghana and UK (Video)
Supporters of the Labour party's presidential candidate, Peter Obi, take over the streets across the nation, and outside Nigeria, including Ghana, and the United Kingdom.
The One Million Man rally initiation took place on October 1st, 2022, as Nigeria marks her 62nd Independence Day.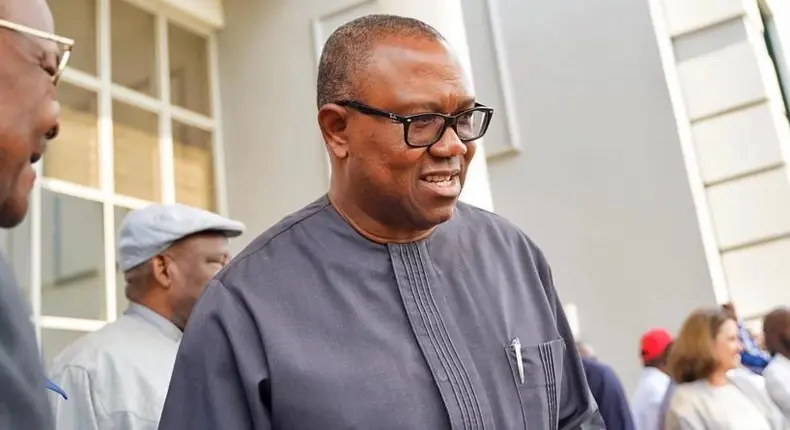 A massive turnover of Peter Obi's supporters trooped the streets across many states in Nigeria including Lagos, Bauchi, Edo, Delta, and many others as seen in multiple videos making rounds on social media.
Peter Obi's rally further extends outside Nigeria as seen in England's capital, London, and also in a neighboring country, Ghana.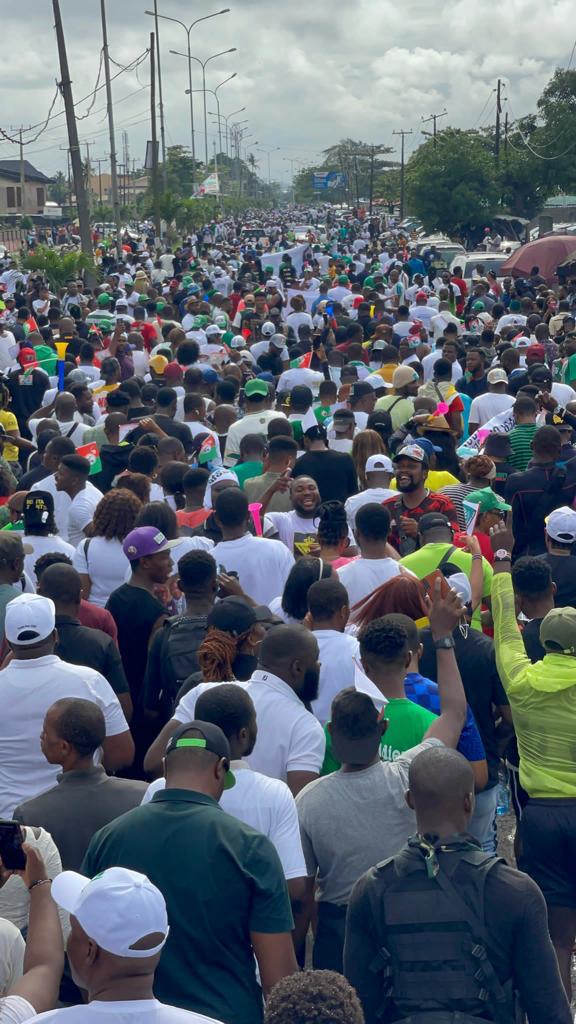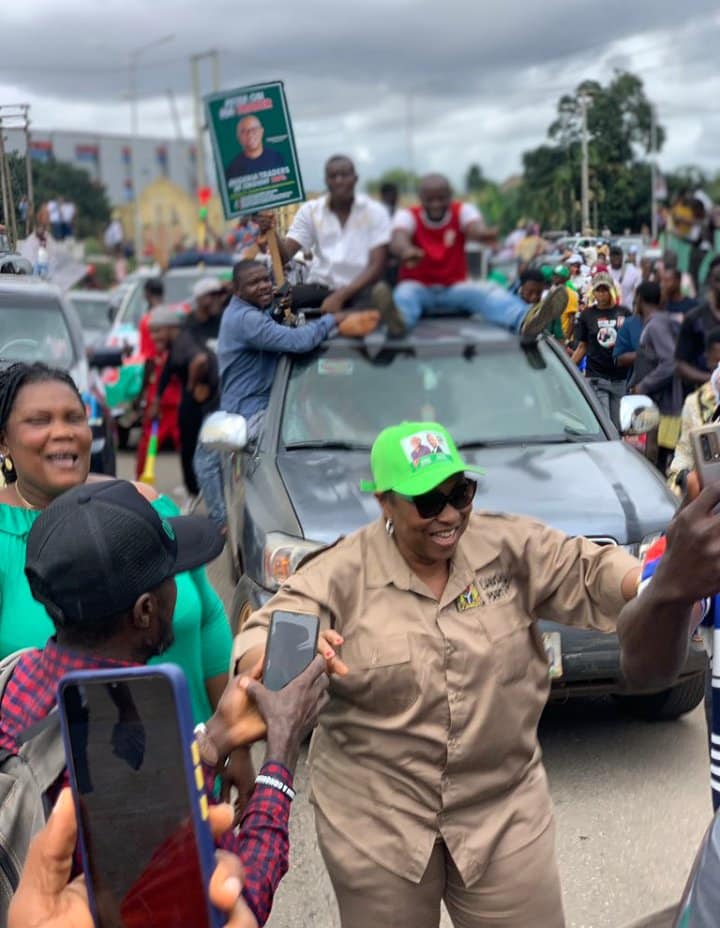 Watch the videos below …
View this post on Instagram
Best View From Lagos Rally!
👇
If You Are Currently Not Marching, Please Like And Retweet. The World Need To See, Peter Obi is a true Unifier. #ObidientLagosRally #PeterObiForPresident Tinubu • Benin • Gombe • Bauchi • Rinu • Warri • #kaduna #EndSARS • Atiku • Reno pic.twitter.com/1d2jYB7MQ3

— CECO (@Cecorule) October 1, 2022
Is Benin a joke to u? pic.twitter.com/ifwTNWBwBE

— Adegboyega Tajudeen (@teejay1204) October 1, 2022
@PeterObi …Rally for PeterDatti in London UK @nigerianhighcommssion #PeterObiForPresident #PeterObi4President #PeterObi4President2023 pic.twitter.com/xRzmlqYbww

— Babs O (@BabsOkoye) October 1, 2022
Here's Bauchi State #Obidient Rally for Peter Obi. Like I said before, the electoral shock of 2023 is that the North will vote massively for Peter Obi.
–
Aisha Buhari #4MillionMarch4ObiDatti #EndSARS #Warri Akwaibom Gombe #kaduna North London #Lekkitollgate Delta State Nigeria pic.twitter.com/XPrlZEhVOh

— The Counsellor (@Obinnaemeh_) October 1, 2022
Akwa Ibom People we agreed to do rally for HE Peter Obi and Labour not carnival oooooo 😭🤣

🇳🇬#October1st Tinubu Rinu #PeterObiForPresident #LagosRally #EndSARS #hackers #ikeja Surulere Femi Saro Warri Nollywood #EndSARS #kaduna #4MillionMarch4PeterObi🇳🇬pic.twitter.com/sIFUx9cxAl

— Peter Obi's Updates And Full Time Supporter (@PeterObiUpdates) October 1, 2022
Peter Obi is spreading like wildfire, this is kebbi state #Obidients rally currently going on. pic.twitter.com/dw9ars57i2

— Oluseun Matthew Aganna (@AgannaMatthew) October 1, 2022
Ghana 🇬🇭 Obidients rally for Peter Obi. pic.twitter.com/9zNRHMiLLb

— UCHENNA NWOSU (@sunarc48) October 1, 2022
SCHOOL CHILDREN CHANTING OBI IN ADAMAWA STATE RALLY FOR PETER OBI@AishaYesufu @firstladyship @PeterObi @Nkemchor_ pic.twitter.com/wqAzk5Dvsk

— Silas Simeon (@SilasSimeon4) October 1, 2022