Peter Obi dissociates self from Obidient's #EndINEC protest, accuses opposition parties
The Labour Party's presidential candidate, Peter Obi dissociates himself from the #EndINEC and #EndNigeria protest planned by his supporters, Obidients.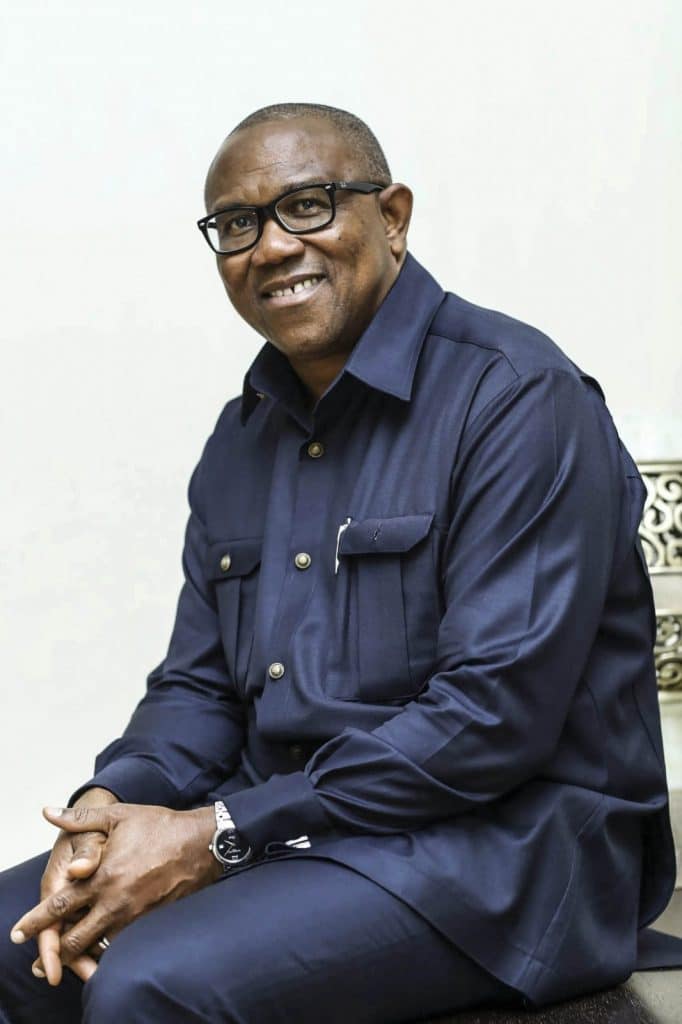 Obidients in their different groups had planned a mega rally nationwide scheduled for the 20th of March to protest the outcome of the February 25th elections.
Addressing the proposed protest, Obi restated his position to fight the electoral process via due process while accusing the opposition parties of being behind the #EndINEC and #EndNigeria protests.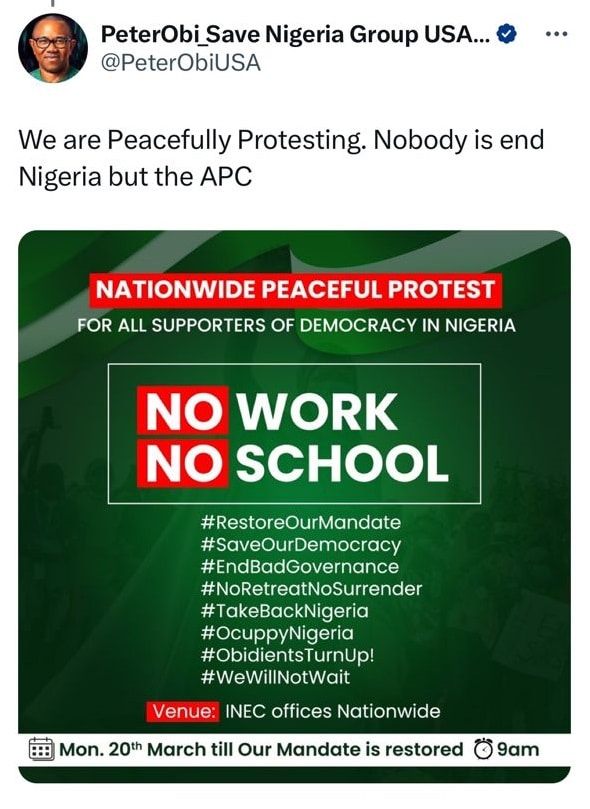 In a series of tweets, he emphasized that the issue of his stolen mandate is presently before the Presidential Electoral Tribunal (PET).
Peter Obi on #EndINEC and #EndNigeria Protest
"My attention has been drawn to social media postings suggesting that a nation-wide groundswell "#ENDINEC", "#ENDNigeria" Protest is being planned by the Obidients. We are aware that those postings are being orchestrated by the Opposition.
My position is clear: Without prejudice to constitutional dictates on freedom of speech and freedom of assembly, I have publicly stated that in the matter of reclaiming our stolen mandate, we shall do so robustly, via the Courts and Due Process.
Regardless of the misgivings many may have about our Judiciary, we must strive to build strong and resilient institutions, of which the Judiciary is one. As a firm believer in the separation of powers between the three arms of government, I am conscious that every so often, the Judiciary is called upon to vindicate itself on epochal national public-interest issues.
The matter presently before the Presidential Electoral Tribunal (PET) is one such litmus test case. Therefore, we are committed to pursuing Due Process in an unfettered manner. That is our primary and priority option. -PO"
My attention has been drawn to social media postings suggesting that a nation-wide groundswell "#ENDINEC", "#ENDNigeria" Protest is being planned by the Obidients. We are aware that those postings are being orchestrated by the Opposition.

— Peter Obi (@PeterObi) March 17, 2023