Peruzzi replies a follower who said "school is a scam
Peruzzi has set the record straight after a follower tried to use him as an example to justify the popular Nigerian phrase "School is a scam".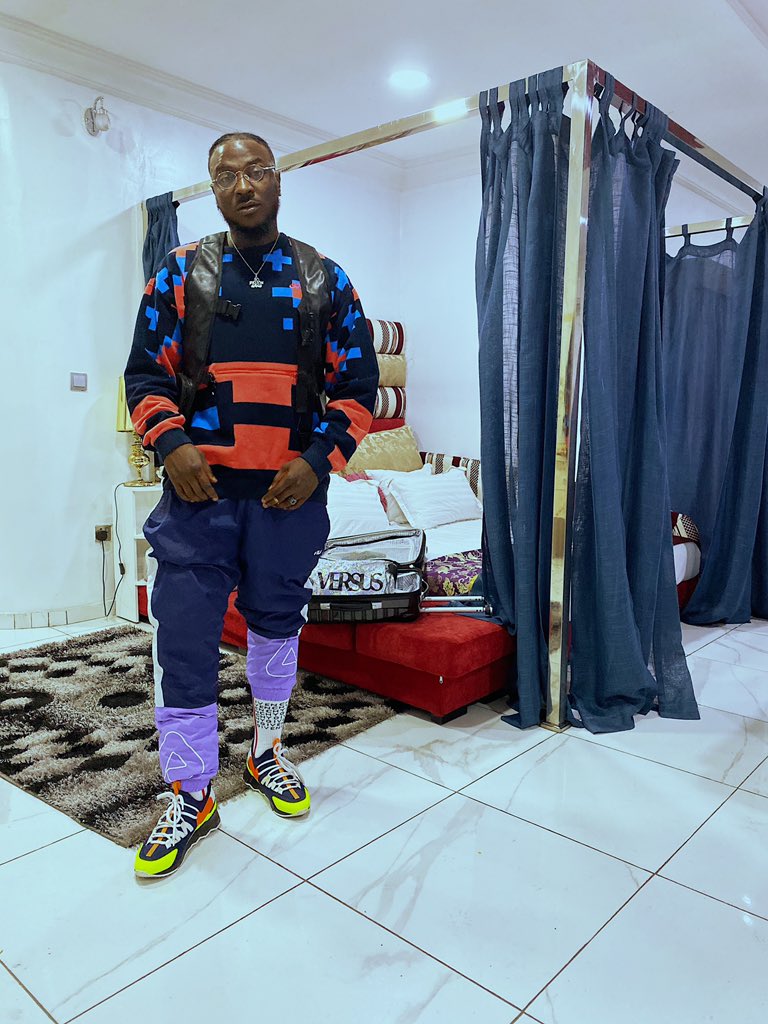 The singer had earlier shared a photo of himself dressed in a surgeon's scrubs and mask. He also shared another photo showing how well his music is doing on Apple Music.
He captioned both photos; "Start Of A Decade • End Of A Decade."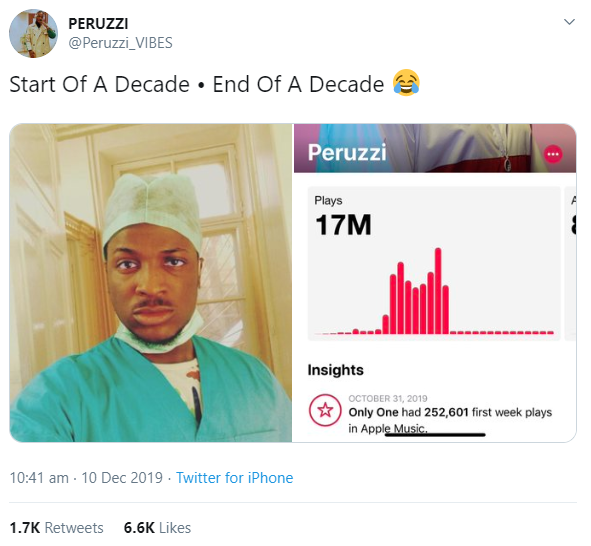 He added: "At some point I really wanted to be a doctor. Don't know how I turned a Marlian. Thank God sha."
However, a follower took to the comment section of his post and wrote: "God no go shame us o My nigga really practiced medcine!!!! And person tell me say school no be scam? Or i no follow my passion?? Lmaooooooo"
Responding to the follower's tweet, Peruzzi wrote;
"School no be scam."
He also added: "No genius never failed."