Controversial South African pastor, Lesego Daniel, is at it again, as he has shown his worshipers what heaven looks like.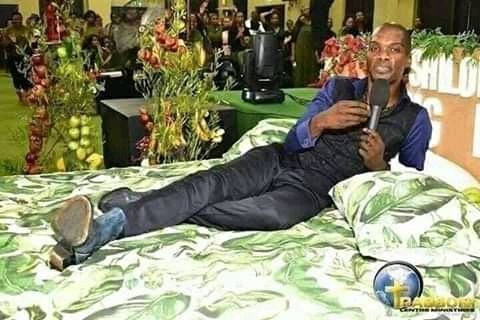 In photos, which have since gone viral, the prophet can be seen lying on a bed decorated with different types of fruits, as he explained to his worshipers what heaven looks like.
The bed was tagged "Resting Place". See more photos below…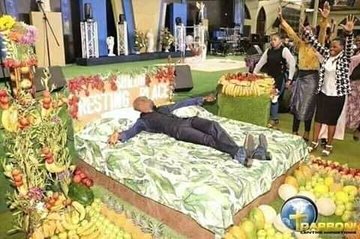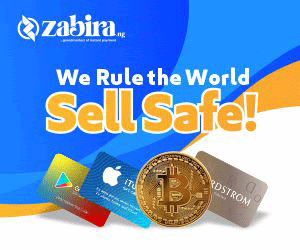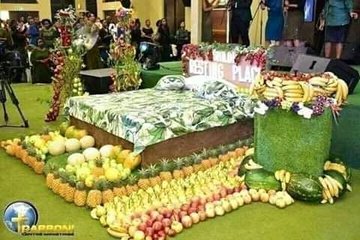 Pastor Daniel had in the past, made his members eat grass and drink petrol, one time, he brought a live snake to church and used it to minister to his congregation during a church service.
He also placed the snake in the middle of the communion which was later distributed to members to eat and drink.
Prophet Lesego Daniel is the founder of the Rabboni Centre Ministries in South Africa.