Passengers go into prayer as plane experiences turbulence on a flight from Uyo to Lagos (Video)
Passengers on a flight launched into an intense prayer session after their plane experienced turbulence.
The plane had left Uyo and was bound for Lagos when it experience intense turbulence on air, causing passengers to call on their maker for help.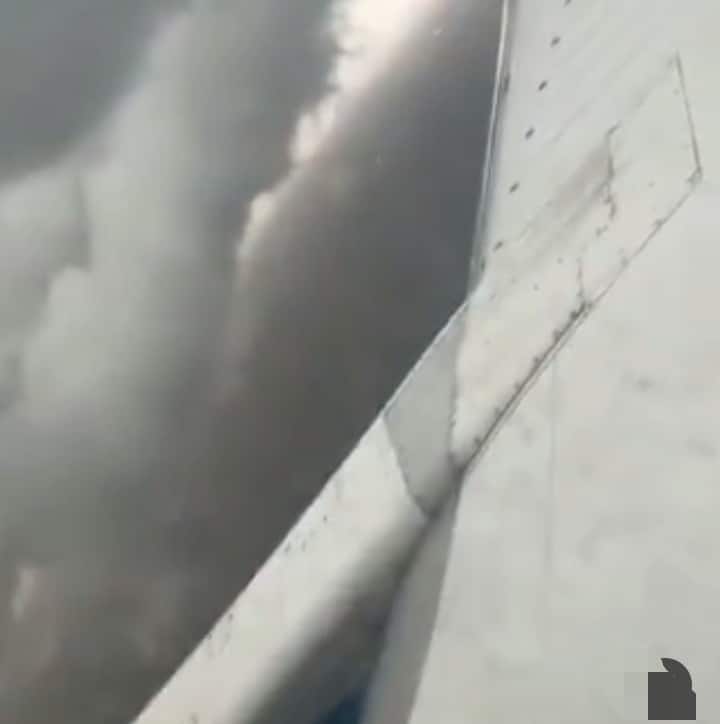 A video which surfaced on social media captures the passengers who were scared for their lives praying against any likely crash.
Another segment of the clip showed the outside sky looking dark as though it were about to rain heavily.
Fortunately, the unknown plane landed safely without any damage done to them or the plane.
Watch the video below;