Viral News
"Only men still marry for love" – Lady claims
Popular South African socialite, Nandi Usisi, opines that the only gender still marrying for love are the men.
In a post she shared on her Twitter page, she said that most women marry for money and hope to fall in love eventually.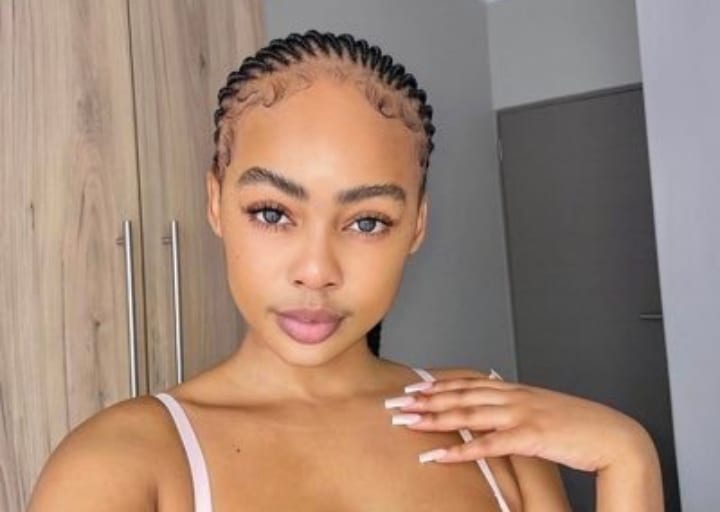 Her claim has stirred varied reactions from social media users who have offered their numerous views.
"Sadly only Men still marry for love, Women marry for money hoping to fall in love later," she tweeted.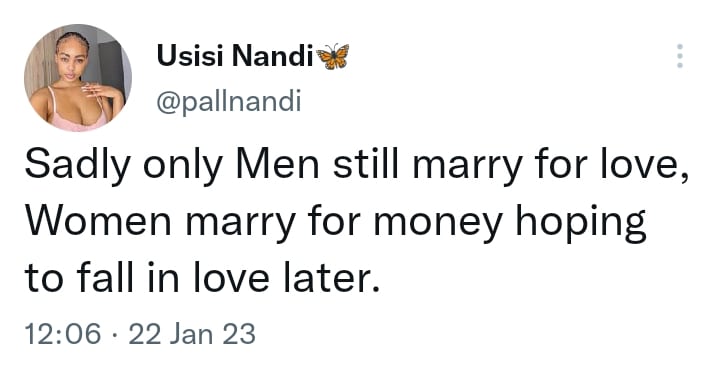 In reaction, avediamond wrote: "As if you guys stay one place after marriage. Y'all claim you marry for love but will continue to look outside after marriage"
broda_henry wrote: "80% fact!"
domingo_loso wrote: "Na why marriage no dey last, misplaced priorities. Most men actually marry for love and having someone to be their peace. Check am na"
badjersey_ wrote: "Na woman talk am no be talk am"
bahdboyzee wrote: "Normally relationship don turn Income Scheme Program for this other gender for this generation, nah why nah why nah why most of us been dey our dey"