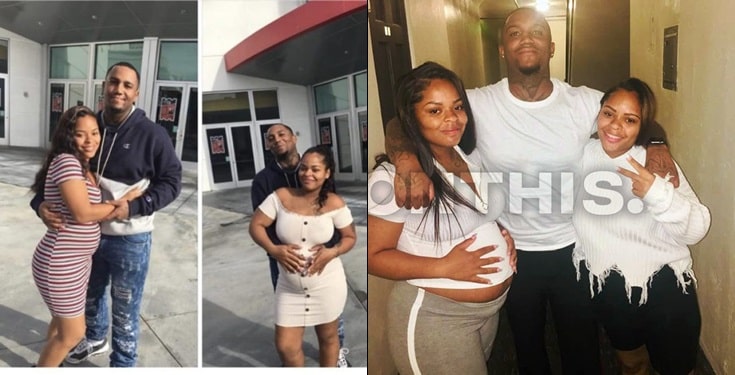 One of the twin sisters who got pregnant for the same guy has finally revealed the whole truth about the relationship.
She revealed Keonyae met them at a gym where he's a personal trainer and was dating her but when she was 9 months pregnant ,she was shocked to find out that her twin sister was 8 months pregnant for him as they had been having s-x behind her back .
"I just found out April 1st that while him and his other [baby mama] were dating he got my sister pregnant as well and that she is due a month after me," Nydia shared. "When I found out it hurt me. Alot," she added. "Can't even be excited to be an aunt."
Nydia went on to say that her sister wants to give her baby for adoption "so we can have a normal life," and Keonyae wants to keep the baby, but "me and her feel like he ruined that chance when he wanna make it seem like we in a polygamy relationship."
"I would never f**k on the same n***a as my sister," she said. "Just gross."
Nydia said that she's now having to worry about a DCFS investigation due to Keonyae's clout-chasing on social media, and he also caused her to get arrested just days before her due date.
Her full post below;