It's been one month since the 26 'Pepper Dem' housemates of Big brother Naija season 4 left the house.
Knowing how competitive the Nigerian entertainment industry is, a lot of people have been wondering what the former housemates are currently up to.
So, I'd be taking you on a journey of what has been going on with them. Let's start with the winner.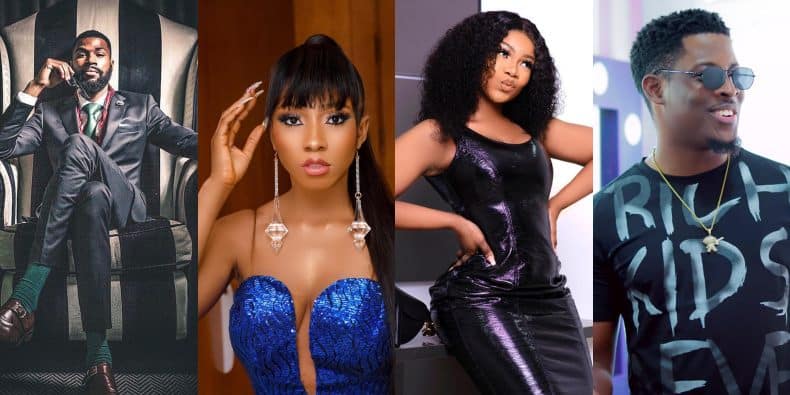 Mercy Eke.
She is the first female winner of Big Brother Naija, and she played quite an interesting game in the house which made her gain lots of fans. She not only got her biggest competition (Tacha) out of the way, but also won the show with a wide margin.
Mercy Lambo has bagged up to 3 endorsements and her relationship with her lover Ike is still going strong despite naysayers.
Mike.
The responsible married man who stole the hearts of many by showing that good men still exist. Mike was the 1st runner up of the recently concluded reality show and has secured himself an EME management, getting some modeling gigs and still pushing his cigar business.
Mike now seems to be friends with Ebuka and Banky W's married men clique. He also never forgets to go anywhere without his wife, Perri, who has been very supportive right from when he entered the house.
Tacha.
Tacha, Tacha, Tacha! The girl who tried to play a CeeC card, failed and even got disqualified towards the end of the show after her altercation with Mercy.
No doubt Tacha got a lot of viewers talking because of how controversial she was in the house.
Tacha is currently rebranding, she has joined TeeBillz' management, BillzVizion and has also secured 2 endorsement deals.
Her fanbase just like CeeC's are always coming through for her, and this will be very helpful to push her brand.
The "serial entrepreneur" is set to be welcomed by the Rivers state governor in Port Harcourt soon.
Seyi.
Sucre Papito! The sugar daddy of the house. The one who got to see a bit of Tacha's soft and emotional side.
Seyi has recently signed his first endorsement this week with a luxury eyewear brand.
He has also been hosting a few events, modeling and also not forgetting to show off his girlfriend Adeshola at any given opportunity.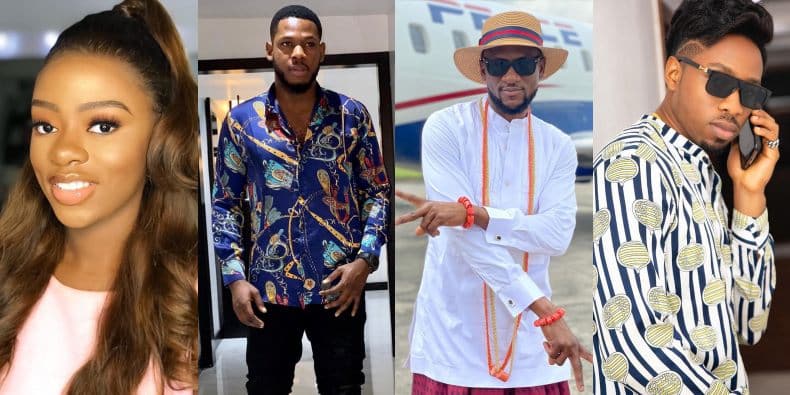 Diane.
Baby girl for life! The Kaduna babe with swag.
Diane has currently secured 3 endorsements for herself and I must say, the future is looking goof for her.
Diane and Elo seem to be doing a hide and seek with their fans (Dialo) who have been waiting to get an update about their relationship.
Frodd.
The slow Tiger! Fresh and Odd!
Frodd has bagged one endorsement deal with a water company, he is also doing humanitarian jobs, and attending paid events.
He recently visited the Onitsha market that got burnt down and cost people their livelihoods.
Omashola.
Warri! Street!
The oldest person in the house who tried to play the Efe card and failed woefully.
Shola has been up and about attending events, and he recently visited Warri for his homecoming.
Ike
Igwe Tupac!
Ike has been launched his own merch with his viral statement in the house (f*ck that ice-cream my nigga).
He has also been up to some modelling and following his girlfriend Mercy to her events. A supportive boyfriend I stan!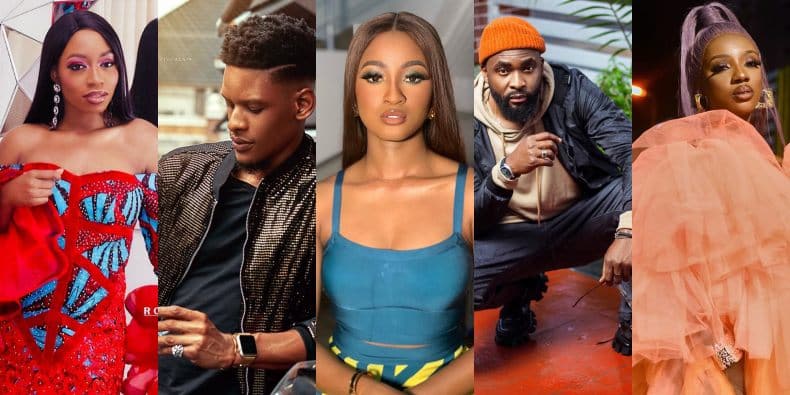 Khafi.
The London Police!
Khafi turned 30 few days ago and got a romantic surprise from her man Gedoni. The two seem to be in a better place now and I can't wait to see their relationship flourish.
Khafi has signed with Temple Management and has also been up to some hosting duties. She is also set to host Future Awards.
Elozonam
Elo!
He seems to be up to some script writing and producing. Rumour has it that he has also been trying to work out a relationship with Diane.
KimOprah
The accent queen!
KimOprah has really been living the baby girl life, as she has been touring different countries. She has also been up to some modeling as expected.
She also recently followed her love interest in the house, Omashola to Warri for his home coming.
Gedoni
The quiet lover boy.
Gedoni hasn't really been up to much but is still pushing his fashion brand. He recently made his relationship with Khafi official on her 30th birthday
Avala
Avala has been pushing her music and recently got signed to create content for Opera News.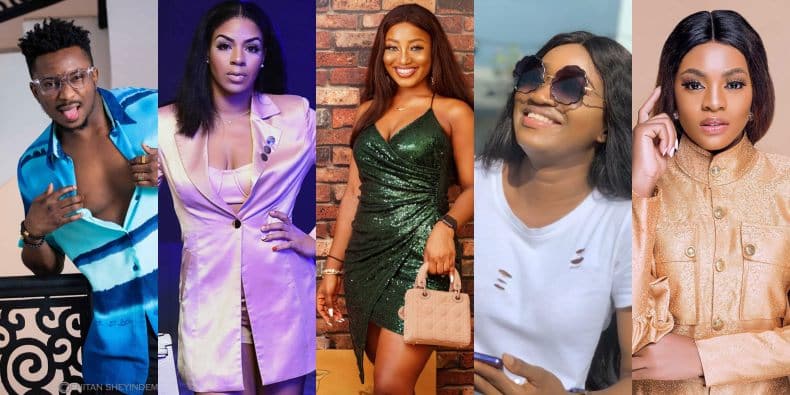 Sir Dee
Sir Dee who was Tacha's 'best friend' in the house recently got signed as a water company ambassador.
His relationship with his girlfriend has also been moving on fine.
Venita
The MILF!
Venita has been bagged an endorsement deal with a hair extension company and also a makeup brand.
The mother of two has also been modelling and has returned to set.
Esther.
The lawyer of the house!
Esther has secured an endorsement deal with Payporte and Numatville Tourism Megacity and has also been working on a few projects

Joe
The bad human!
Joe has been pushing his art and I really can't wait for more people to see and patronize his craft.
Thelma
The Zanku queen!
Thelma has started her business (Lathelma), a skin care line and luxury lash kit.
Jackye
The tech queen!
Jackye has been working on her ConVrsah tech project and I can't wait to see what she has for us. She also recently signed with Opera News as a tech content creator.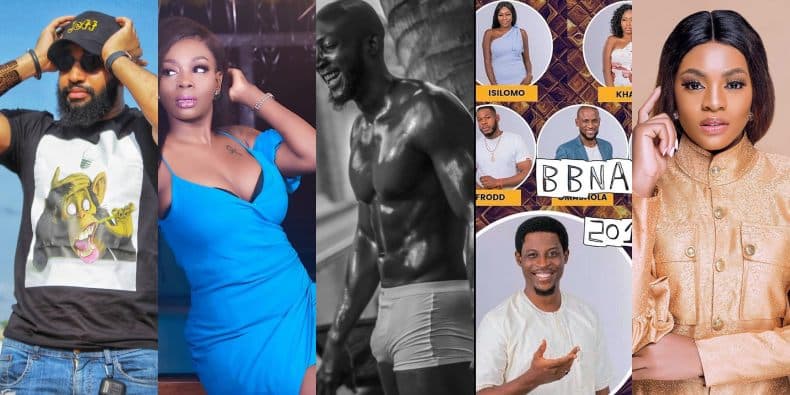 Jeff
Jeff has been up and about living his fresh boy life for now. Do you think he will go back to banking? Let's watch and see.
Enkay
The dance queen is still pushing her fashion brand.
Isilomo
Isilomo has signed with a water company and Opera News. She has also been up and about with events.
The singing bird!
Ellas has been pushing her music and I can't wait to see more of her.
Tuoyo
The stripper!
Tuoyo has been up to some modelling gigs, fitness coaching and low key stripping.
Nelson
The model has really not been up to much, but I hope to see more of him soon.
Not everyone who goes to BBNaija will come out and become successful, this is why we should try not to pressure them or compare them to each other.
It's just one month after the show, so don't measure their successes by the number of endorsements they have.
Copyright: GistReel