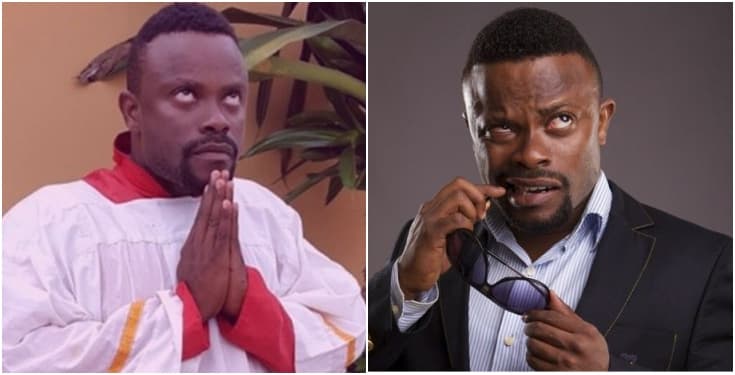 Nollywood actor, Ime Bishop Umoh popularly known as Okon Lagos took to his Instagram page to defend the policemen charged with "Forceful intercourse" with commercial s3x workers, in Abuja.
In a video he posted on his page, he said he has been seeing some ladies protesting and reacting, saying that some policemen [email protected] some Prost!tutes.
He says it is a wrong allegation because [email protected] is taking away someone's dignity.
According to Okon Lagos, Ashawo no get pride or dignity, hence the charge should not be [email protected] but it should be termed as stealing.
In Okon's view, the Police men were only stealing the ladies's products and merchandise.
He captioned the video;
"Both are criminal acts but different… [email protected] and Theft. There is a little of one in another ??"
This as expected has sparked so negative reaction.