Popular Nigerian Nollywood twins, Ebere Aneke and Chidimma Aneke are celebrating their birthday today.
Several Nollywood actors and actresses have also felicitated with them on their birthday.
In years past, Nollywood Movie Directors went through headaches to film a twin scene as it has always been rare to have identical twin actors and actresses, so they had to improvise.
But with the emergence of the Aneke's, twin scene workload became made easy as both share striking resemblance.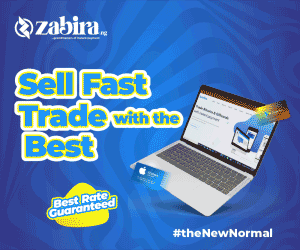 In celebration of their birthday, Ebere Aneke wrote…
"You were assigned my best friend even before birth. You're not just my twin, you're my pillar of strength and the other half that makes me complete. My whole life you have stood by me and inspired me to believe in myself. May the happiness you flood my heart with accompany you, today and every blessed day of your life🙏My Chocolate, My Love @realchidimmaaneke I like to watch you smile because your smile means the world to me. Grace Unlimited 🙏 We are Blessed🙏 Happy Birthday to us, I love you 🎂🎂🎁🎁❤️❤️"
While her twin sister, Chidimma Aneke also wrote from her own end…
"Prettiest, My Queen, My Chocolate, My steadfast friend, My support when I am weak, My cheerleader when I am discouraged. Am grateful to God for us, am so grateful for what we share. I can't imagine life without you My best friend, My confidante, My sister. My World is a much more Beautiful place with you in it. I love you sis. We are Blessed🙏 Happy Birthday to us🎁 💝❤️"
See photos they both shared in the event of their birthday below: