"No police for road; them no see fuel" – Big boys mock as they cruise in convoy (Video)
Some big boys have poked fun at the Nigerian police as they cruise in a convoy of pricey cars.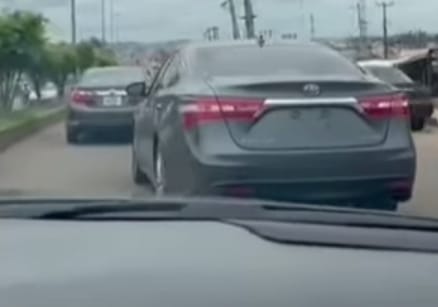 In a video which surfaced online, the big boys were seen riding in their modern whips on a busy road.
One of the car occupants remarked on how clear the road was of police and they turned it to a song.
They could be heard singing 'no police' as they made a mockery of the force, saying that it was because they couldn't afford fuel to patrol the roads.
Their convoy took the advantage of the police's absence to drive at high speed as they snaked their way between other cars on the road.
Watch the video below: