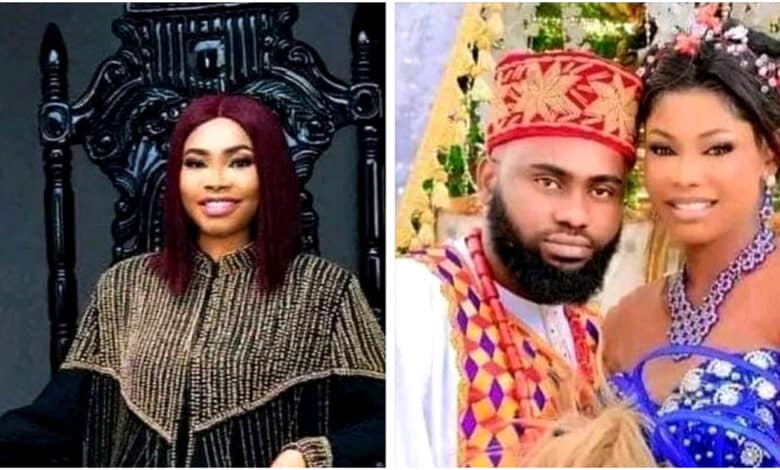 "No be mumu be this?" – Reactions as lady who added husband's side chics on WhatsApp group hospitalized
The married woman identified as Joy Ogah who created a WhatsApp group for her husband's side chics have reportedly been hospitalized.
A few days ago, a married woman from Isiukwuato Local Government Area in Abia State, took drastic measures by adding all her husband's side chics to a Whatsapp page to give them a stern warning.
In the group, she warned all of them to stay away from her husband else they get assaulted by her. She added her wedding picture as proof to the ladies that she was indeed married to the man they were all dating.
According to a close family member, the young lady has been hospitalized following the backlash from social media users over her actions. According to report, the lady couldn't bear the outcome of her action after it went viral on the internet.
"As I speak to you, Joy is currently in hospital, she didn't know it will get to this extent", the source said.