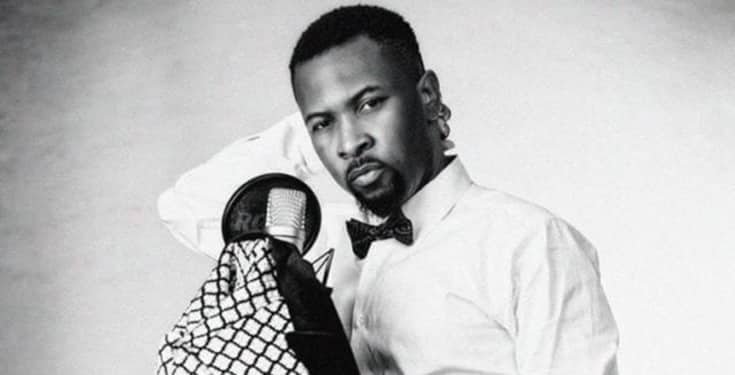 When rapper, Ruggedman, released the song, Ehen, in 2003, it revolutionised the Nigerian music industry. With his scathing lyrics, the rapper whipped those he considered 'wack' artistes into line.
However, about 16 years later, the rapper isn't as 'hot' as he used to be, and in a chat with Sunday Scoop, he said there was nothing unusual about that.
"Everybody has his or her time. If people say I have not been 'buzzing' like I used to when I first came out, I would tell them that it is almost impossible for anybody to stay on top of the industry for such a long time. We all have our times to shine and it's important to use it well.
It is wrong for anybody to say I have not been consistent. I'm doing music and working with trending artistes; that is consistency. I have had songs with top artistes such as Wande Coal over the years," he stated.
On what has kept him relevant over the years, Ruggedman said, "My originality is one of the things that have kept me for so long; the gift is inborn.
All I have to do is apply it to whatever I'm doing. I am into a lot of things and I always apply my heart to them. I have my music career, clothing line, gaming brand, activism, among other things. I am always involved in something that would add value to lives. That is the way I've stayed relevant. It's not just about music. It's not about putting songs out there every second but applying yourself to the right things."
Speaking about the inspiration behind his latest single, Sucasa Micasa, featuring Mr Real, Ruggedman said, "I wanted to do a trending song because I believe that one has to always move with the trends. For you to survive anywhere, you need to be able to adapt.
I also decided to feature a trending artiste, and I settled for Mr Real after much thought. I love his song, Legbegbe, and when I reached out to him, he was interested. He actually came up with a part of the chorus."
Sharing his thoughts on the state of rap music in the country, the Ruggedy Baba rapper said, "Right now, rap music is struggling because everybody is singing. I don't blame rappers who are now singing because it is what the people want.
Radio stations would rather play more of singing tracks than rap songs. The hip hop culture is not very strong. Have you ever heard of a rap show in the country? Most companies that sponsor shows want artistes who are the raves of the moment, and most times, they are singers."