"Nigerians will get results concerning investigation to Mohbad's death in two weeks" — Lagos CP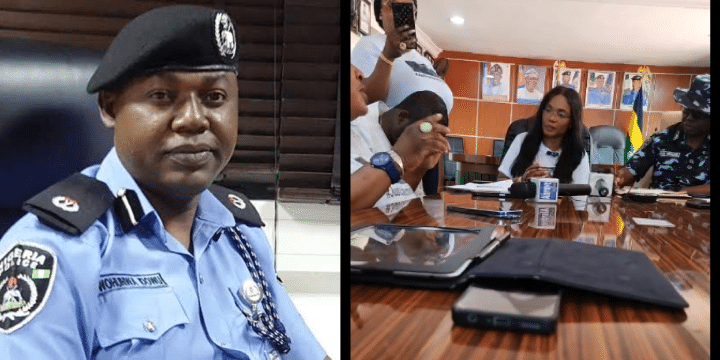 The Lagos state commissioner of police, Idowu Owohunwa has assured Nigerians that they will get results of investigations concerning Mohbad's death in two weeks time.  
Idowu made this assurance when actress Iyabo Ojo and other Nollywood stars visited his office to demand justice for the late singer Mohbad and the mentally unstable DJ Splash who were both under Marlian Records owned by Naira Marley.
Gistreel reports that a peaceful rally which was scheduled for today was cancelled due to the plea for dialogue made by the Lagos State Commissioner of Police, Idowu Owohunwa to prevent hoodlums' attack.
During the meeting, the actors passionately requested for a dignified burial for Mohbad and sought assurances of protection for his wife and child.
While Iyabo Ojo voiced her apprehension about the prevalence of cyberbullying on social media platforms, especially among young individuals.
She stressed the need for swift responses to harassment and threats on these platforms, drawing attention to international standards where such actions bear legal consequences.
Ojo said, "We need you to help us look into the law that as a parent, Children are cautioned not to mess up and threaten people's lives on social media. Social media is not a child's play"
She also added" In the foreign world, you can't just threaten people's lives and not get a repercussion for it. Many times Mohbad cried out about the bullying on social media and nothing was done. There should be a rapid response to the harassment on social media".
In response, the Commissioner of Police, Owohunwa expressed gratitude for their commitment to seeking societal justice. He pledged his unwavering dedication to upholding justice for all citizens, irrespective of their social status.
The Commissioner revealed ongoing efforts to establish a state-of-the-art complaint response unit in Lagos, designed to streamline and digitize the reporting process, making it accessible from the comfort of one's home.
Regarding Mohbad's case, the Commissioner revealed an ongoing collaboration with the state government to initiate a coroner inquest, adhering to due legal procedures. He outlined the protocol for dealing with suspects once evidence is cleared.
Owohunwa said, "We are looking for justice,  I have related to several groups. Not everyone is looking for justice. What you represent is societal justice. I appreciate you. I think you have set a standard. We agree to walk in partnership to deliver justice, You have given me the courage and assurance for a stable state.
"To the specifics, for the trust. One thing is that under my watch in Lagos, whether Mohbad or any low-level citizen, I stand for justice, The farthest we can go is by much evidential quality.
"When we started the murder of Senator Yayi's aide case. We had this same kind of attention. I am confident of the capacity of my officers to ensure justice. In Lagos state, we've set up a complaint response unit and Lagos state is the first to start it was set up 3 weeks ago by the IG and it is a full record centre and digitized to use from the comfort of your home.
 "We are working out the coroner inquest with the state government, it has a legal process. Let's follow due process. Speaking on the arrest of the suspects, he said that once evidence is cleared, the first tool to use is to declare them wanted and the second tool is the Interpol. You should get full information and results about Mohbad's death in two weeks. We are working on the videos as it gives us a wider picture. Give us the space of two weeks".