About 100 persons have mysteriously died in the Hadejia area of Jigawa State, and this has raised serious concerns among Nigerians.
The Government of Jigawa State however, set up a five-man committee to investigate the deaths in the area and to also profer solution to the matter.
Special assistant to the local government council chairman on media, Sani Kakabori said over one hundred people, mostly of old age, died within the last ten days in the area.
Nigerians, reacting on their social media pages, linked the deaths in Jigawa to its proximity to Kano State.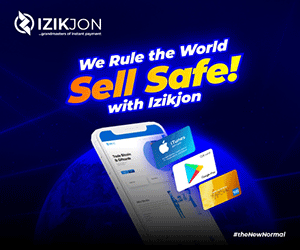 Read their comments below:
@Ken_ibene "Just so you know, Jigawa is next door neighbor to Kano state and the misery behind the deaths in Kano have not been unravelled. Now Jigawa is faced with the same fate. Sad!"
@Nissybright "Not surprised. Kano shares a border with Jigawa. Both states were part of the old Kano state before Jigawa was carved out.I suspect it is the recent mass exchange, or internal deportation of almajiris, that is accelerating the spread of Covid-19 in the North."
@Ebonomon "So the new trend in the North is mass mysterious deaths but these won't have been termed mysterious if they took the right steps on time.My heart goes out to the health workers in these states."
@Stellacookey "Kano is spreading it to Jigawa.they are technically part of Kano."
@Wuwe_Rino "That is where they missed it, calling deaths by COVID 19 mystery. You'll pay the supreme price when u refused to abide by the safety rules."
@Udommilliego "Religion and illiteracy will wipe out the north."
@Mandako77 "I'm aware this COVID-19 issue will be different when it enters the North, their things are always different."
@Chukwu_eo "What are all these committees being setup by the government actually doing?A 100 mysterious death in Jigawa and the government has immediately setup a 5-man committee, and my question is "they are to do what exactly"? What is really going on in this nation?"
@Kayode Bankole "It's not mysterious death, it's COVID-19, they have not been testing at all."