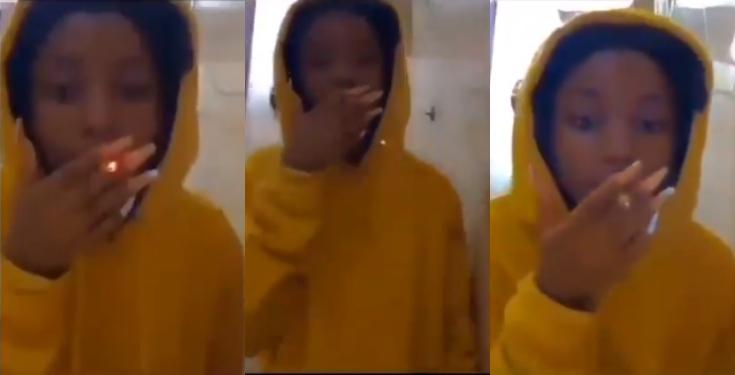 Entertainment News
Nigerians react as 15-year-old girl posts video of herself smoking weed
A video of a teenage Nigerian girl smoking weed has sparked outrage on Twitter Naija.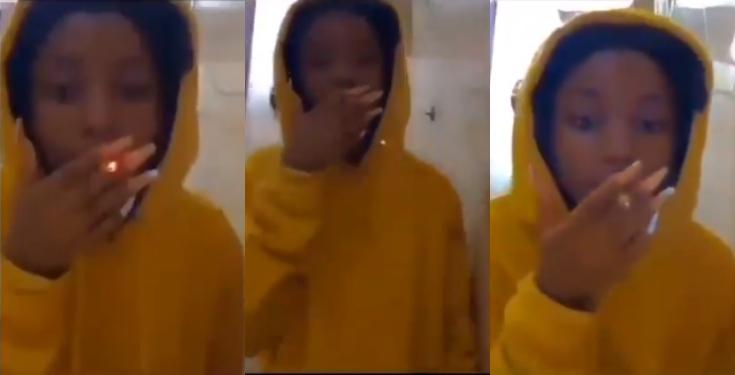 The 15-year-old shared a video of herself smoking weed inside a toilet and it has got Nigerians talking and giving their different opinions about it.
While some say it's wrong on all levels, some argued that her parents are to blame.
Watch the video and see some reactions below…
A 15 year old girl smoking anything is wrong on all levels and there no english that can be used to make it look woke or right..

She's 15 ffs (still a kid)
how is that some people are saying "nothing is wrong"??

Will you approve of your 15 year old child or sibling smoking?

— Anon? (@Zaddy_Clinton) September 25, 2020
At 15, I never even knew what weed looked like. But she's 15 and already puffing, na her parents I go blame sha.

— Macstones (@macstones_) September 25, 2020
On this she's 15 topic, I'm seeing so many people saying "what's bad about a 15yr doing weed?, most of y'all did worse things at the same age" jargons

Everything is bad about any underage doing weed, drugs, fraud, prostitution etc, stop encouraging bad habits to look woke on SM.

— Zaddy Ajala (@UNCLE_AJALA) September 25, 2020
Even if she's 15 or 20…the truth is smoking is bad for the health,get that right.

— BagOfNutss? (@iamkeyzeeto) September 25, 2020
Because she's 15, she can't smoke weed?
So many bitches here started having sex before the age of 10.

— ???? (@empraiz23) September 25, 2020
I sha hope you people aren't going too hard on her. She's 15 and alot of people made mistakes at that age.

Make una no vex

— Lidocaine ? (@trending_medic) September 25, 2020
She's 15, legally a minor. Caught smoking weed which causes;

– severe brain damage
– respiratory depression
– addiction
– cancers, & more

Teenage smokers have far more damaging effects from smoking, coz teens' brains are still developing.https://t.co/2eHmOhzkg1

— First Doctor™⚕️ (@DrAtangwho) September 25, 2020