Cardi B has been in Nigeria for about 72-hours and she's totally loving it. She's really having alot of fun and screaming to the world on her social media to 'come to Nigeria and have fun'.
This morning, her IG story is trending for alot of reasons largely due to the fact that she was at a Lagos strip club last night.
The rapper was seen spraying bills off N200 notes on strippers last night.
See video below;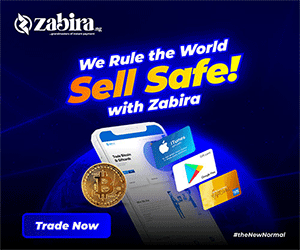 See how Nigerians are reacting to it below…..
You can't go to #TheExperience14 last night and still go check cardi b's ig story this morning. You'll have problem with God 😂😂😂 pic.twitter.com/e7v0BNdPbY

— MIDE (@Bam_mide_) December 7, 2019
After Dancing to Chioma Jesus, Sinach and listening to preaching last night you're now on Cardi B's IG story looking at big booty 😂 I'm on this table too sha. God said we should not lie

— DREYLO (@RealDreylo) December 7, 2019
Y'all are hypocrites in this country! Enjoy Cardi B's IG story with remorse if you ever crucified these people. https://t.co/GmplDe3adC

— Garuf Shelby (@only1garuf) December 7, 2019
https://twitter.com/gladly_me/status/1203239966052159489
I just spent my morning watching Cardi B's IG. I feel blessed.

— Sandra Ezekwesili (@SEzekwesili) December 7, 2019
I just came from Cardi B's IG stories and I'm MF high, wet and dizzy all at once. Y'all I ain't seen this kinda party hard in Lagos before. Shit is LIT 🔥🔥🔥

— OmalichaMira ˢᵀ (@MiraOmalicha) December 7, 2019
https://twitter.com/EtniesJags/status/1203228665728909312
I just finished watching Cardi B's IG story and I'm wowed. Cardi is not here to just perform she came to experience Nigeria. From the strippers to screaming about the zenith Xmas lights she's as real as it gets. She's not afraid to mingle and it's really refreshing to watch.

— Moji Sensei Delano (@MojiDelanoBlog) December 7, 2019
Cardi B's IG stories have some Nigerian chic crying about her parents not allowing her to see Cardi, the next stories have strippers. Imagine her parents reaction if they watched 😂😂💀 pic.twitter.com/mVHDS5Xg8k

— Mwes Drew (@MwesDrew) December 7, 2019
God,this my small MB that I've been managing will finally finish today because of Cardi B's IG page😭😭 pic.twitter.com/Ze8cKPaXbt

— Black Daddy🕖 (@black_daddy01) December 7, 2019
God,this my small MB that I've been managing will finally finish today because of Cardi B's IG page😭😭 pic.twitter.com/Ze8cKPaXbt

— Black Daddy🕖 (@black_daddy01) December 7, 2019
Aaaah, ikunle abiamo ooo!!! Have you guys seen Cardi B's IG story? pic.twitter.com/Sh6ttQX6Bq

— Kolawole On The Radio (@KolawoleFalodun) December 7, 2019
https://twitter.com/FOnyeoziri/status/1203214814924955648