Nigerian woman causes a stir hawking water in Europe after relocating abroad (Video)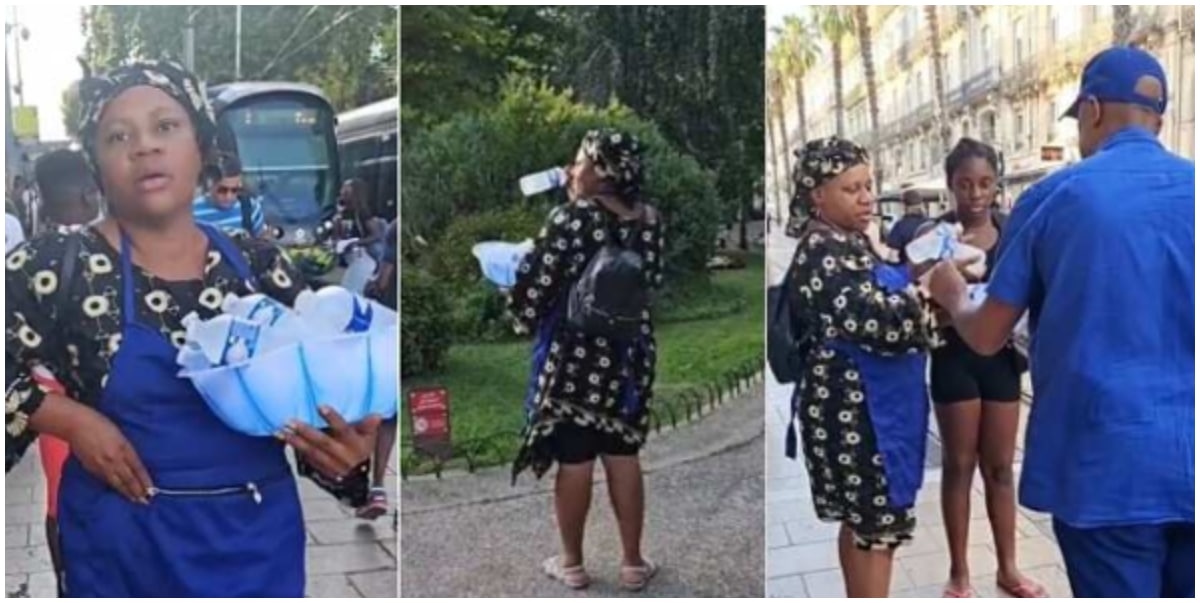 A Nigerian woman who relocated to Europe and was seen hawking bottled water has drawn both admiration and criticism for her enterprising spirit and dedication to hard work.
The clip showcases the woman's impressive ability to balance a bowl full of bottled water on her head as she skillfully hawked her products on the streets of Europe.
The video, which quickly gained traction on social media platforms, captured the attention of netizens worldwide.
Many were amazed by the woman's resourcefulness and tenacity, while others expressed concern for the challenging circumstances that led her to this line of work.
According to various sources, the woman's decision to sell bottled water on the streets stems from her desire to support herself financially while adapting to her new life in Europe. Despite facing mixed reactions, she remains steadfast and dedicated to making the best out of her situation.
While some netizens praised her work ethic and determination, others criticized the situation.
Netizens Reactions…
@conafzgqk8y said; "We overdo things, which one is this one nah."
@ezekieleffiok stated; "You are a very industrious woman thanks."
@ras_b.k said: "Water is life at this time when everyone is fried up by the sun."
@omoscothegreat reacted: "It means Africans are carrying poverty go where they go."
@seyifunmi75 commented: "Make una leave her she is selling her market at least not begging." 
@sugargirl244 said: "One person from the village will call her now to send them money."
@tanviky0 added: "If hawking is allowed in your country then no Wahala."
See below;