Entertainment News
Nigerian Soldier who showed off his amazing "leg work" dancing skills has allegedly been arrested
The Nigerian soldier in a viral 'leg work' dance video has allegedly been arrested.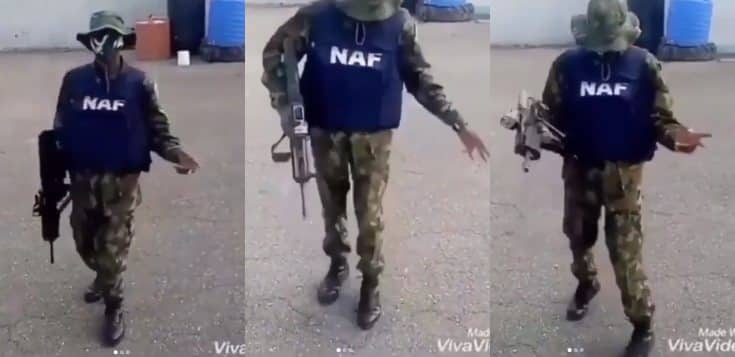 The NAF soldier who was masked-up, was recorded while dancing to singer Wurld's 'Mad'. The video went viral with people hailing his dance moves.
A Twitter user, @GhenhisKhan is alleging that the officer has now been arrested, Wurld has also reacted, requesting for his release with a hashtag #FreeNAFOfficer.
"The song "MAD" by @thisisWurlD feat SARS, got futher free publicity because of the military guy (NAF), who was dancing to it, although the song is very "Sweet" and of international standard. We have been told the the military guy has been arrested." the Twitter user wrote.
He continued and also tagged Nigerian Army;
"All I see is a combatant fancing away his stress at the front while keeping Nigeria safe from Boko Haram and other forms of insecurity. It is plain madness for anyone to arrest him for dancing to a tune that said "dealing with my stress and your stress and you know"

@thisisWurlD @HQNigerianArmy @DefenceInfoNG if it is indeed true that you arrested this officer for this then it is important that you release him immediately.

His mere dancing to this tune has earned @thisisWurlD 1.3m views on @YouTube"
Wurld also got a DM asking him to speak up for the officer. See Wurld's reaction below….
"hope it's not true that this awesome guy got arrested for posting this video of himself on duty. This elevated my mood and I hope we can help get him out if the information is true . Bembelembe! Spread the word ?? #MAD #FreeNAFOfficer #Afrosoul"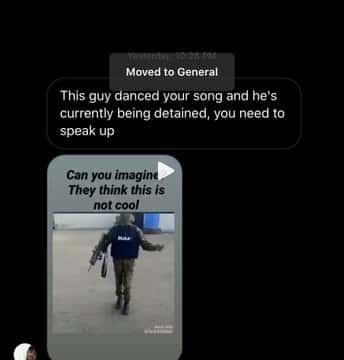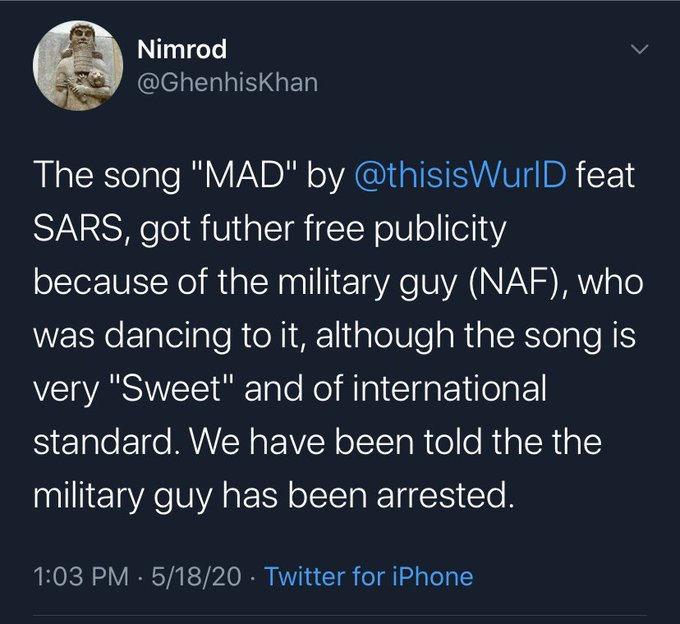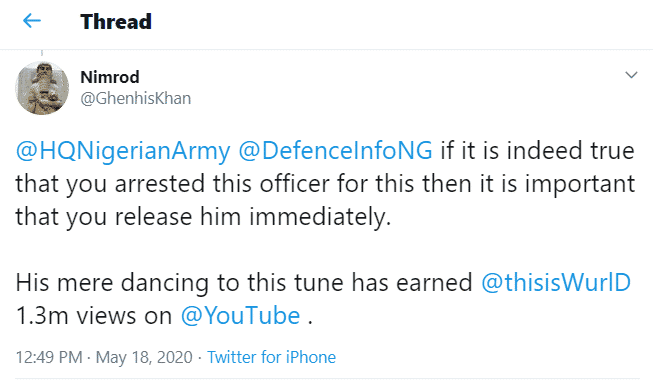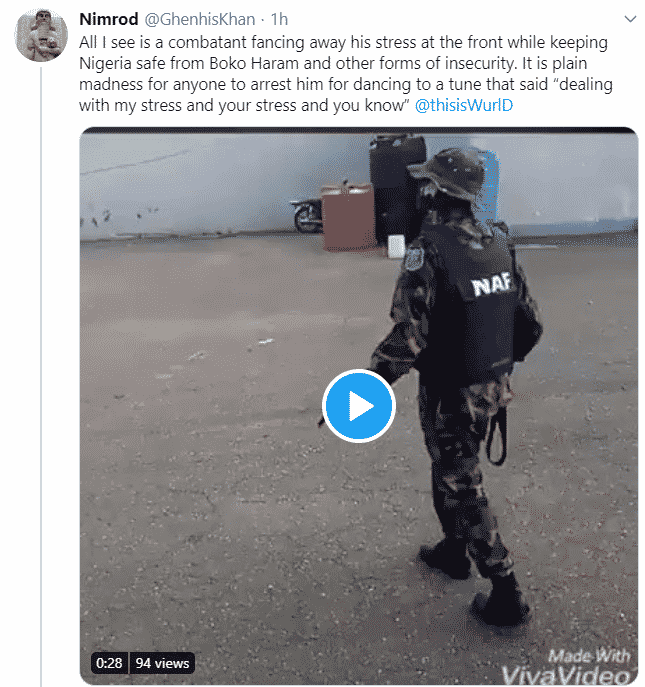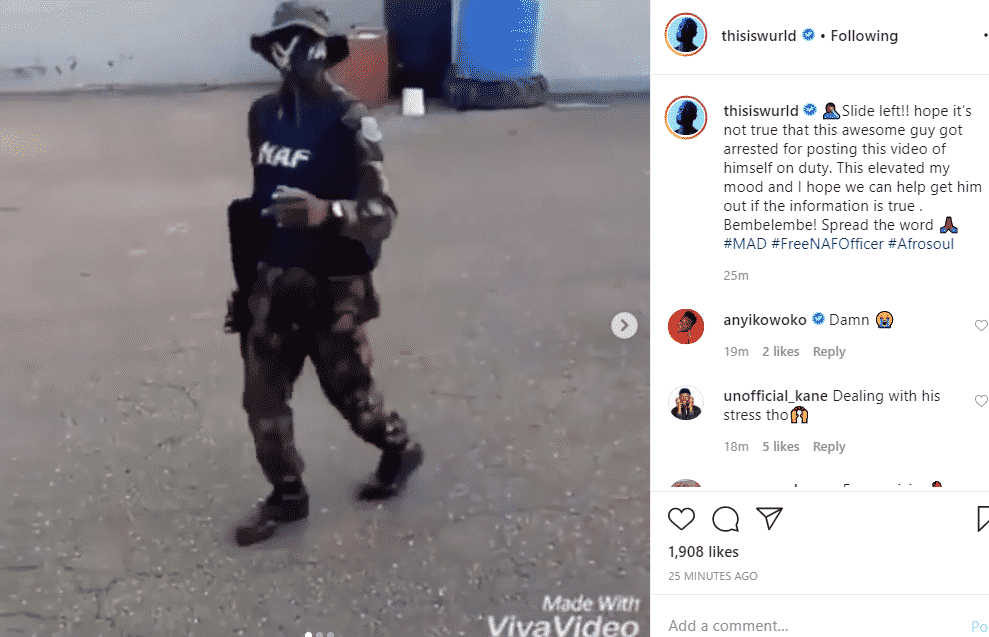 The identity of the soldier is still unknown.
Recall that the Nigeria Immigration Service almost transferred five of its officers to Borno, Yobe, Kano and other states for participating in a social media competition known as #Bopdaddy challenge, which involves people video recording themselves transforming into a variety of clothes.