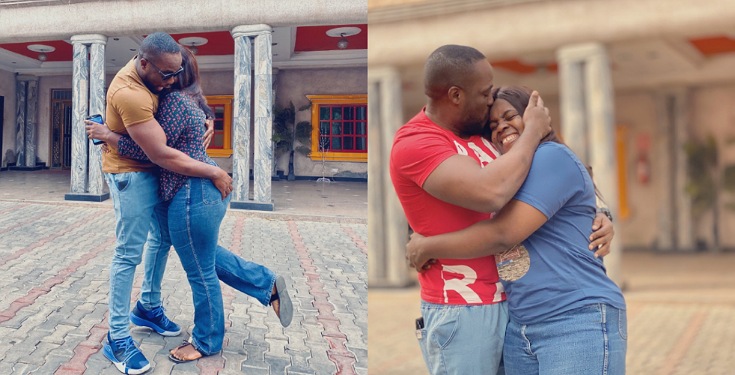 Viral News
Nigerian man's 'suggestive' pose with sister causes mixed reactions online
A Nigerian man has left social media buzzing with mixed reactions after he took to the platform to share some photos with a lady he described as his sister.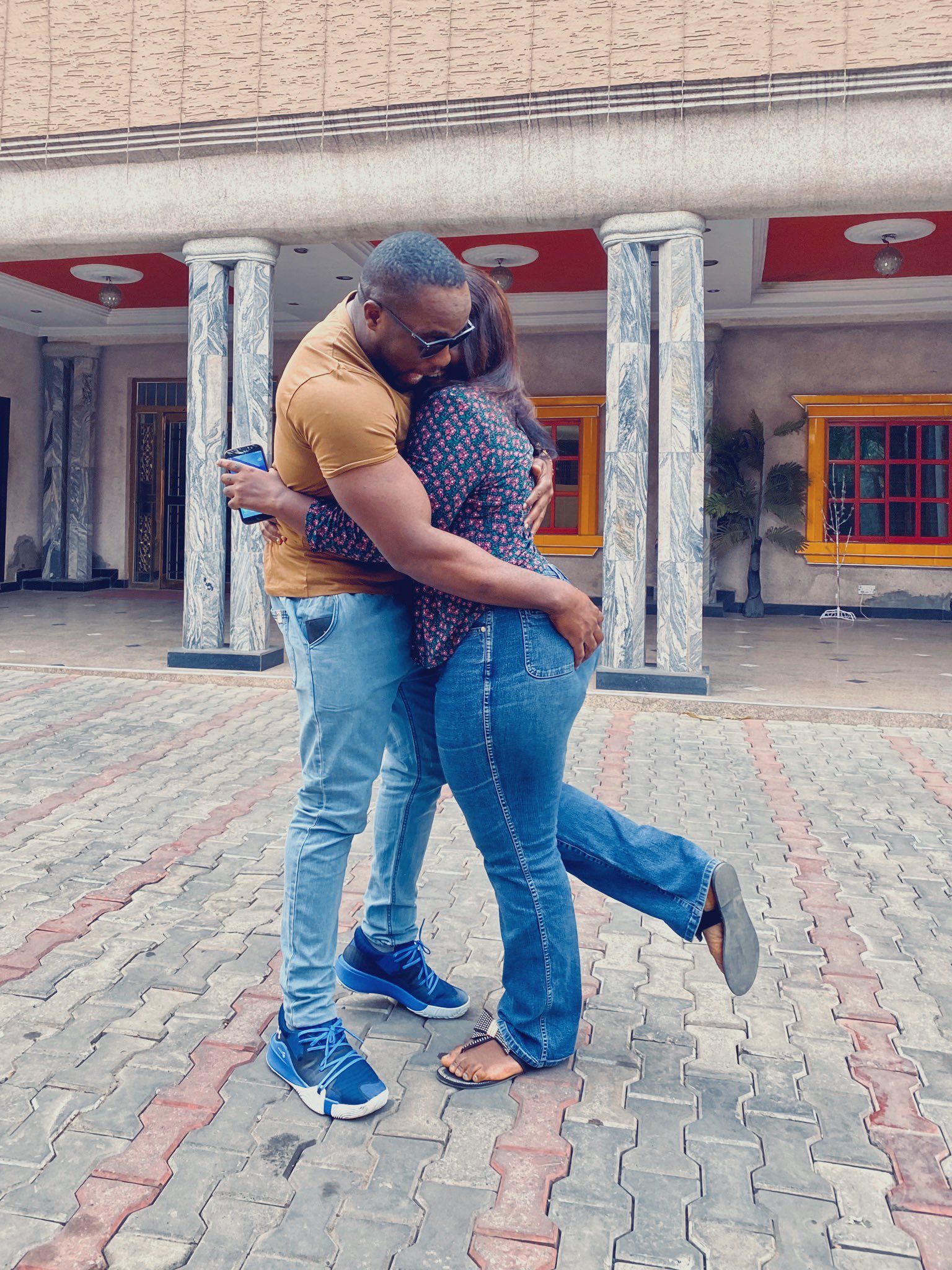 Sharing the photos, he wrote:
"3 years of not seeing my kid sis ( she added weight and a big a*s ) "
See his tweet below:
https://twitter.com/Famousino/status/1215559025061957632?s=20
However, many social media users express discomfort at the post as not only only did emphasis on the size of his sister's derriere, he is seen in one of the pictures with his hands on her backside while he marvels at the size.
Many social media users not only condemned the post, but likened them to the fictional twins from Game of Thrones, Jamie and Cercei Lannister who had an affair with each other.
See some reactions below:
Why y'all acting weird? There are siblings this close. I have only 1 brother and 5 sisters and he plays with everyone like this if we haven't seen in such a long time. Including our mum

Y'all chill please

— Your Addiction💦 (@nenyebaby_) January 10, 2020
are you grabbing your kid sister's… ASS!?!? pic.twitter.com/nJFdI565tK

— chu (@chuuzus) January 10, 2020
https://twitter.com/pheenum_/status/1215662567672160256?s=20
https://twitter.com/Gaeist/status/1215701068446945285?s=20
Disgusting

— Valdeana✨Val-Deen-Na (@Valdeana) January 11, 2020
https://twitter.com/MercilessMercy2/status/1215704347247595522?s=20
Oluwa Wetin dey incestate gan gan

— BigFish🐳🖊🇯🇲🎶🎶🎶 (@HitzLuzick) January 10, 2020
— Bria ( IG: itsactuallybria) (@itsactuallybria) January 11, 2020
This is gross

— Tracy Imaobong Ikhille (@tracyikhille) January 10, 2020
As an only child, I oftentimes find you sibling folk weird as hell. Like pic.twitter.com/4TmkdtpMb4

— ρℓєαѕє α∂νιѕє (@LoisLayne18) January 11, 2020
This tweet really hurt me 😭😭😭

— Didi (@cara_milano) January 10, 2020
Come oo😳…Una don dey press Una sister Yansh! Wazzoldiz?! Oluwa are you seeing this?! pic.twitter.com/S1rF2wbx2b

— Neta✨ (@BoyNetaa) January 10, 2020