A Twitter user with the handle @samsonowunmi have been trolled on the platform after he pleaded with indigenous rapper Zlatan to sign Wizkid to his label.
He tweeted;
Lol
Sign @wizkidayo zlatan abeg

— GOD (@Samsonowunmi_) December 20, 2020
While a response was not spotted from the rapper to the fellow, there were other social media users who were quick to troll him over his suggestion.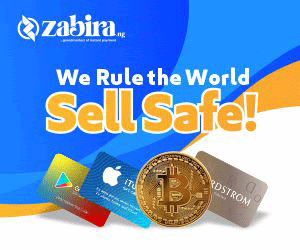 One individual noted that Zlatan has not won any entertainment award and does not have enough international recognition, yet he is being told to sign Wizkid.
See tweet below;
One award he never win for hin life talkless of international recognition,but make he sign WizKid .You are not a clown,you're a circus

— Peeeepee👽 (@Taiwopelumii) December 20, 2020
Another social media user called on @samsonowunmi to stop his plea.
See the exchange below:
Stop it 😂😂

— SAUCE 💧 💥😈💥😈💥 (@SAUCE__1) December 20, 2020