Nigerian lady attends her wedding with Ghana-must-go bag, collects bundles of money from her husband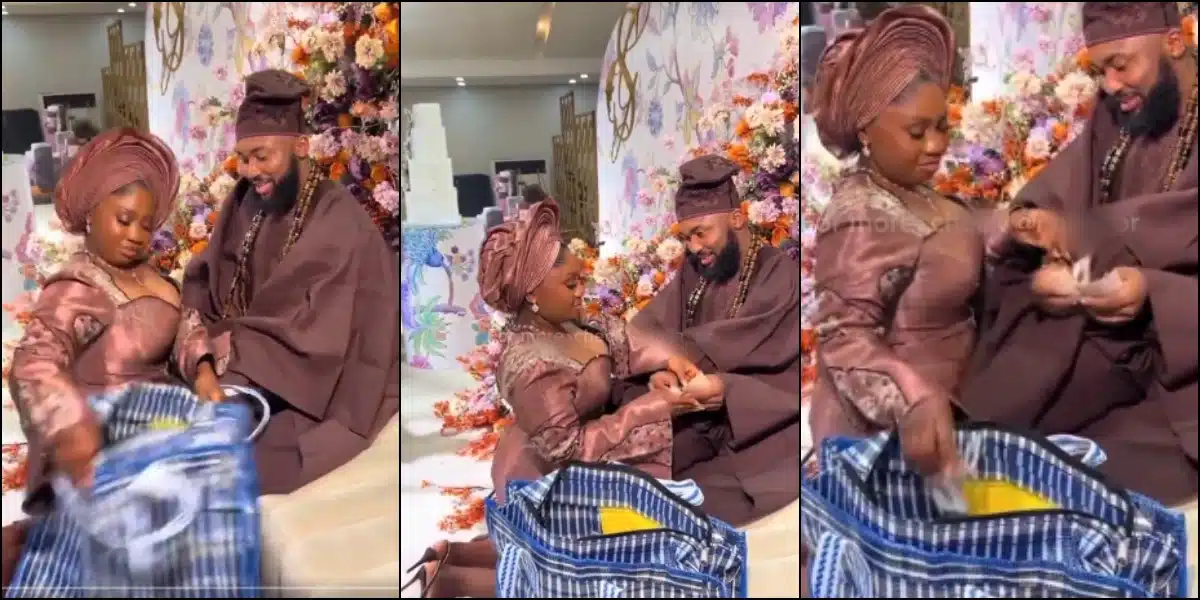 A Nigerian lady takes a big Ghana-must-go bag to her wedding to receive and store all the cash her husband and attendees spray on her.
In the video which has gone viral on social media, the lady was seen kneeling in front of her husband during their traditional wedding.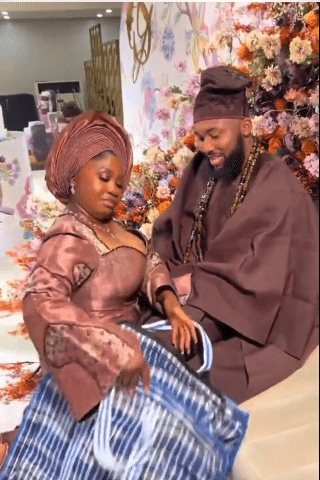 Beside her was the big blue Ghana-must-go back she was using to collect cash.
Each time her husband sprayed some cash, she quickly threw it into her bag.
Several reactions from social media users have trailed this …
@fadererah_ said: "I like her. The man didn't dull her too."
@Abeleze6 said: "He should be putting the money inside the bag."
@IamBlaccode commented: "A classic case of "I'm not here for the romance, I'm here for the ROI." Remember, marriage is a partnership, not a one-sided financial transaction."
@ambassadors714 said: "She would have asked the guy to enter inside the bag."
@BigLiko_ said: "This act alone speaks a thousand words."
@Blaizewears said: "He looked so uncomfortable. Either she knows he has a lot of money, or she is been inconsiderate."
@LytSkinnedGirl said: "Maybe it's just me, but he doesn't look happy."
Watch the video below …
She came fully prepared. 🤣🤣 pic.twitter.com/d0O0b1KTQ4

— Naija (@Naija_PR) November 18, 2023