A newlywed bride is in severe pain as her long hair got all burnt while using a fake relaxer.
An Instagram user with the handle @inscenceandperfumes has taken to social media to narrate an ordeal that she had witnessed in a hair salon.
She had also used the opportunity to show her followers the difference between a fake and an original mega growth relaxer.
As she shares the story of the terrible situation of what happened, she had disclosed that the lady in question is newly married.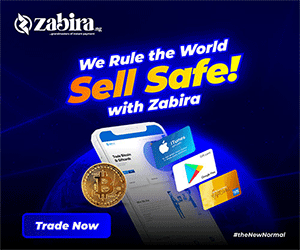 The victim had gone to a hair salon to retouch her hair. And she went with her own hair kit.
While the hairdresser attended to her and retouched it, the hairdresser realized that the new bride's hair was all gone. And in shock, she screamed.
Other hairdressers all rushed to know what's wrong. And to their surprise, the newlywed's hair was all burnt in a twinkle of an eye.
They tried to figure out what happened. And to their amazement, they realized that the relaxer gotten from the market was a fake one.
The newlywed kept crying that she's in severe pain. And she was quickly rushed to the hospital.
Here's what she wrote:
"Something Terrible Happened To A Newly Bride Today At Saloon Yau Naga Abu I Was At A Saloon Earlier This Afternoon This Gentle Lady Walk In With Her Kit For Retouching She Handed It Over To The Person Attending To Her
Toh Aka Sa Relaxer Akazo Wankewa Subnallah Basai Dogon Gashi Yafara Fita Ba She Has A Very Very Long Hair Wallahi The Person Washing Her Hair Had To Scream It Got Us We Had To Rush To See What Was Happening
We Were About 5 There And The Person Washing Her Hair Said Gashinta Fita Yake Am Scared!
After Washing That Was How The Hair Looked Like Her Scalp Was Burnt In Several Places! We Try To Find Out What Caused This It Was From The Relaxer She Used!
She Was In Severe Pain. She Told Us What Happened They Wanted the Original Mega Growth Relaxer But They Got Fake One From The Market. We Compared The Original And The Fake She Came With The Two Were Totally Different
I Asked Her If She Could Post This She Said Please Do Am In Severe Pain! Am A New Bride I Got Married Recently. And Look What Happened To Me " In Her Voice, She Kept Saying Am In Severe Pain Please Do Something"
We All Felt Like Crying
People Need To Be Careful Because The Pain Too Much
Please Let's Raise Awareness People There At The Saloon Also Promised Her They Will Raise Awareness For What Happened To Her Today
Tag Your Family Friends Etc Ladies We Need To Be Extra Careful Fake Relaxer Is Everywhere
There's Is Original Mega Growth But What She Used Was A Fake One!
From A Saloon Now Shes Heading To Hospital Due To Swells And Burnt Places On Side Of Her Scalp. She Said It's A Painful Experience For Her!"