"My wife never cheated on me with bodyguard and chef" — Steve Harvey
Hollywood star and reality TV personality, Steve Harvey has debunked the rumours that his wife Marjorie Bridges cheated on him with their personal bodyguard and chef.
Steve Harvey who's  66 years old cleared the rumours while speaking at Invest Fest 2023 in Atlanta on Sunday, August 27.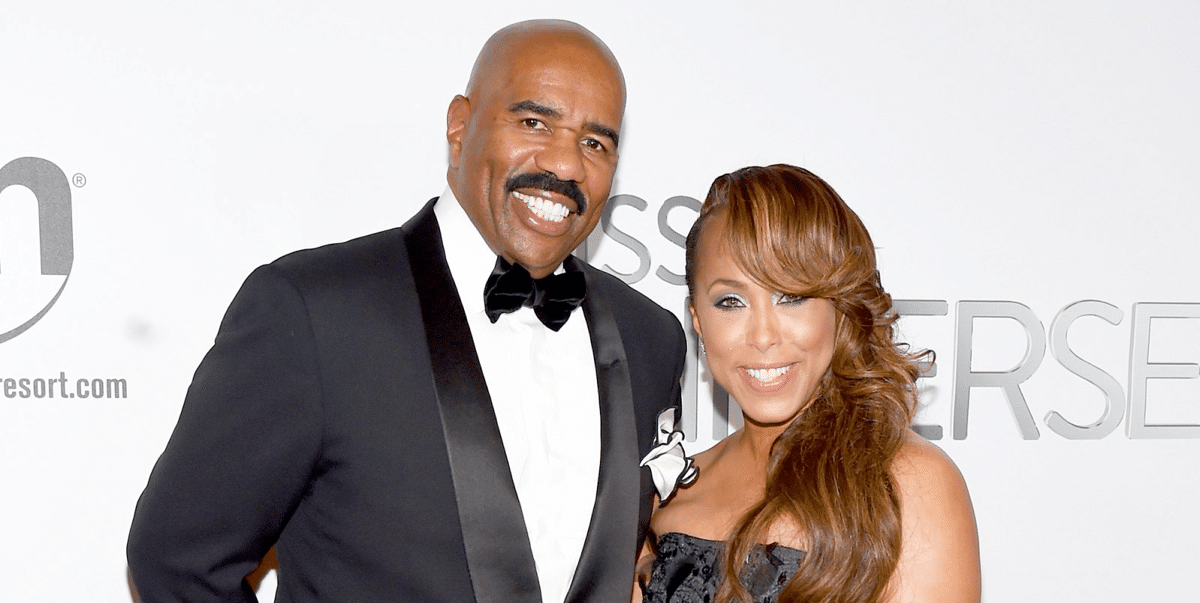 Speaking at the event, he said: 'Before I get started, just let me say, I'm fine. Marjorie's fine,' followed by cheering from the audience.
'I don't know what y'all doing, but find something else to do 'cause we fine. Lord have mercy. Man,' Harvey expressed, later adding, 'I ain't got no time for rumors and gossip. God's been good to me, I'm still shining.'
GistReel reports that Steve and Marjorie met in 1990, but didn't tie the knot until 17 years later in 2007.
Upon their marriage, he adopted Marjorie's three children from her previous relationship: 26-year-old model Lori, Morgan and also Jason.
The game show host was previously married to Mary Shackelford from 1996 until 2005. They share son, Wynton.
His first marriage was to Marica Harvey from 1981 through 2004. They welcomed twins Brandi and Karli, as well as son Broderick. 
Recall that billionaire businessman and senator, Ned Nwoko also debunked the rumours of extramarital affairs and divorce between Steve Harvey and his wife, Majorie.
Earlier, news made headlines that Majorie Harvey had had an extramarital affair and further demanded half of Steve Harvey's net worth.
Ned Nwoko who is an acquaintance of the Harveys took to his social media page to dismiss the rumours as untrue and baseless.