Comedian Egungun after flaunting his five-bedroom flat that he built recently has penned a heart-touching story about how his stepmother used to beat and maltreat him and his brother when they were kids.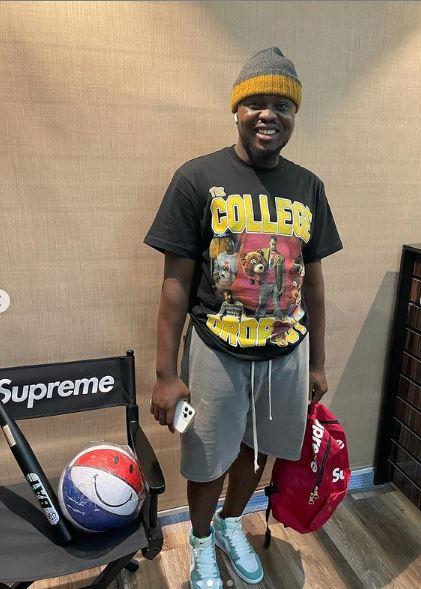 The comedian in a lengthy post narrated his days of agony and sorrow from how his stepmother turned them into a punching bag, to how he drank water from her (stepmother) defecation bucket due to the fact that she restricted them from drinking good water in their father's house.
Despite these hurdles of life, Egungun today is a proud house owner.
He wrote: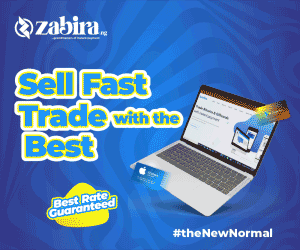 "SHE WILL BEAT US WITH DIFFERENT ITEMS , TOOLS , INSTRUMENT , THE HUNGER WAS TOO MUCH EARLY IN THE MORNING AROUND 3AM, We WOULD GO AND FETCH WATER AND WE HAVEN'T EATEN FOR DAYS, ME AND MY BROTHER WOULD PICK BREAD ON THE FLOOR AND EAT , BREAD THAT HAS GREEN STIGMA IN THE BODY EVERYTIME , THERE WAS A DAY I DRANK WATER FROM MY STEP SISTER POTTI ( WHERE SHE DEFICATE ), THE WATER WAS SO SWEET THEN, BECAUSE WE DON'T DRINK WATER FROM THE HOUSE AT ALL , SHE COOKED SPAGHETTI ON A SATURDAY AND SHE SERVED US , WHEN MY DAD LEFT THE HOSUE SHE TOOK It AND POURED IT INTO THE WASTEBIN , I WAS VERY HUNGRY THAT DAY , IN THE MID NIGHT I WENT TO THE BIN TO EAT IT WHERE THERE WAS MAGGOTI HAVE NO CHOICE , SHE WILL BEAT ME WITH IRON , STEEL SHE WILL TELL US TO TELL MY DADDY THAT IT'S MY CLASS TEACHER THAT BEAT ME TO STUPOR AND BLOOD WILL START PUMPING FROM MY HEAD TO MY LEG AND MY DADDY WILL RUN TO SCHOOL TO SHOUT AT THE TEACHERS EVERYTIME, THAT HE WILL ARREST THEM …. THIS SUFFERING LASTED FOR 9 YEARS , WE PICK AND EAT FROM THE GROUND SOMETIMES , WE EVEN ATE DOG LEFT OVERS AND IT TASTE GOOD SOMETIMES BECAUSE OF HUNGER , SO I AND MY BROTHER PLANNED ON RUNNING AWAY FINALLY WE DIDN'T KNEW SHE SAW THE LETTER THAT WE WROTE DOWN FOR OUR DADDY TO READ …. WE TOLD HIM ALL WHAT SHE HAS BEEN DOING , SHE READ IT AND RAN AFTER US …… SHE CAUGHT US AND SHE TOOK A STICK FROM THE FLOOR WITHOUT CHECKING IT , THERE WAS A LONG SHARP NAIL ON IT , SHE HITS ME WITH IT AND THE NAIL WENT INTO THE SIDE OF MY EYES , THANK GOD IT'S NOT MY EYES , IMMEDIATELY I FAINTED, SHE TAUGHT IM DEAD , SHE RAN INSIDE THE HOUSE AND PARKED HER LOAD AND LEFT ……………. THE DOCTOR REMOVED THE NAIL FROM MY FOREHEAD ………. That was how I was free from the my stepmother when I was little , my dad married another wife , my second stepmother, this one does not beat us , but curse us everyday curses upon curses , what can little children do to offend you that's they deserve so much curses in life , she hates us to the extreme and she has her own children ,my daddy has no choice HE TOOK US TO BOARDING SCHOOL FOR 6 YEARS AFTER THAT I GAINED ADMISSION ..I give thanks"
See the post below: