"My dad is for sale" – Mercy Kenneth shares hilarious exchange with her father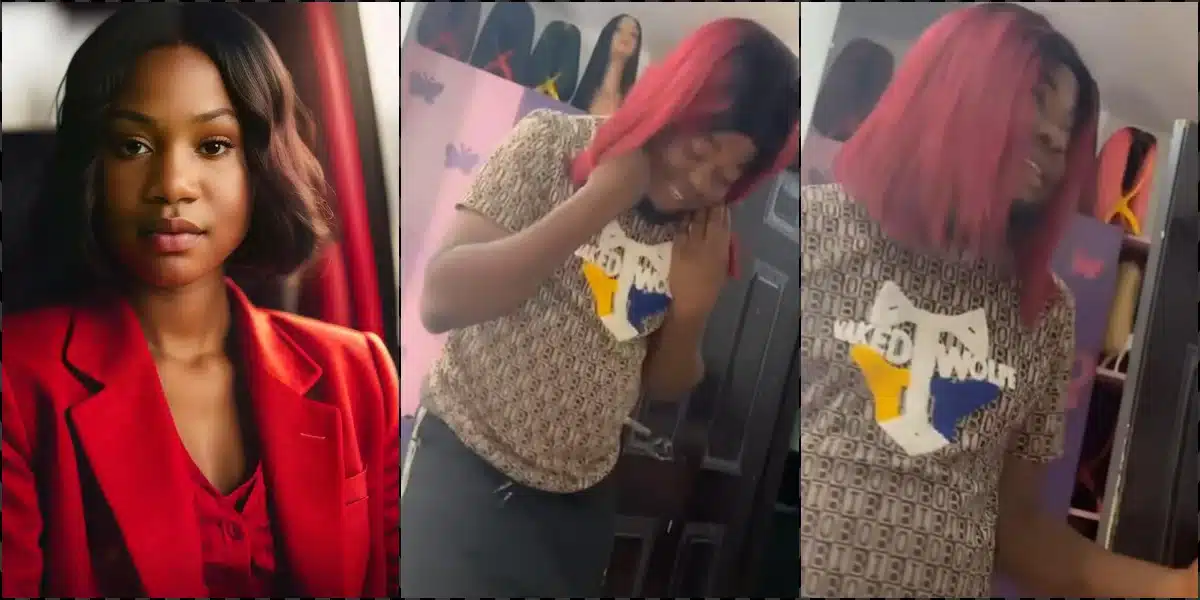 Up-and-coming Nollywood actress, Mercy Kenneth sparks a wave of reactions as she shares a video capturing a delightful interaction between herself and her father.
In the video, the actress' father playfully donned one of her wigs while expressing himself in a humorous feminine display.
The lighthearted exchange continued as he tried on some of her shoes, prompting Mercy to request him to vacate her room.
Despite her attempts to encourage him to leave, her father, in good spirits, persisted in his amusing antics while engaging in an open conversation with his daughter.
She captioned the video, "My dad, my Friend for sale."
The video has since sparked diverse reactions from online users, with some expressing admiration for the playful father-daughter moment and others critiquing the manner in which Mercy Kenneth addressed her father.
Reactions trailing hilarious exchange between Mercy Kenneth and her father
bebysharon1 wrote: "What I never experienced in my life was parents love 🥹💔 they left so early ❤️❤️." So am wishing him long life❤️👏 amen 🙏"
iamcyril_p wrote: "Na your papa you dey call guy 😂😂😂💔💔this girl."
splendy97 wrote: "See the way u dey talk to ur papa 😂."
chite.xcomedy wrote: "The bond between father and daughter is bigger than any chemical bond in chemistry."
realeuniceokeomah_ wrote: "Mercy why are you like this 😂😂😂."
littel_diva18 wrote: "Leave my daddy na u this girl 😂"
Watch the video below …