Mr. Ibu's daughter expecting twins as she marks 9-months wedding anniversary (Video)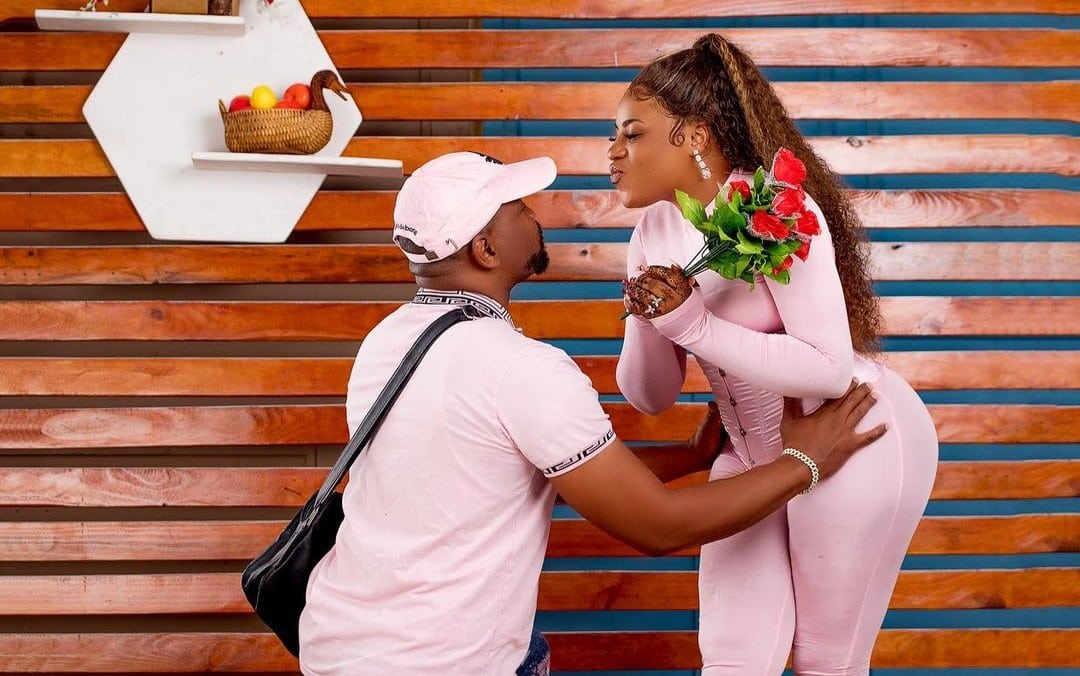 Mr. Ibu's daughter, Jasmine, celebrates her 9-months wedding anniversary with her Americana husband with whom she's expecting twins.
It would be recalled that the lovers got engaged the fourth day after they met on social media after which they tied the knot together weeks later.
In a recent post via her Tiktok page, Jasmine rejoiced as she announced the 9th month of living happily as a married woman while appreciating her husband for moving to Nigeria from America to be with her.
Mr. Ibu's daughter further added that she has taken in and they are expecting their twin babies soon.
Watch the video below …
View this post on Instagram