Mr Ibu called out by wife over domestic abuse, accused of affair with daughter Jasmine (Video)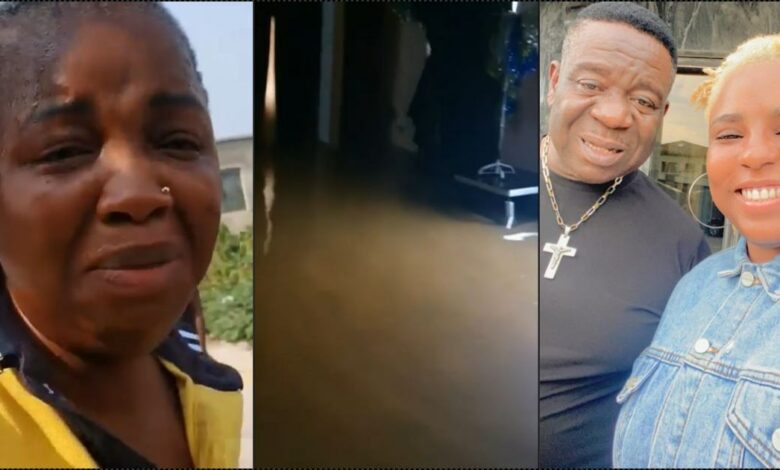 Stella Maris Okafor, the wife of the veteran actor, Mr Ibu, calls him out over domestic abuse with claims of being used by his pseudo-daughter, Jasmine.
A video making rounds on social media captured the moment Mr Ibu angrily confronted his wife over her issue with Jasmine whose real name is Chioma.
Mr Ibu's wife furthered lamented how she's been catering for their children all by herself despite the domestic abuse from the actor.
She claimed that Jasmine is taking advantage of her husband's memory loss issue and using him for fame despite having a child of her own.
In a lengthy chat, she wrote in part;
"My name is stella maris okafor, I am mr John okafor (Mr lbu Wife). I am suffering in my marriage. Please come to my secure.
Have been suffering silent in my marriage,) really need help. My husband who I married legally left me and the children since last year. To one miss jasmine usijg his name for fame as the daughter.
The girl is an imposter not even from his own state My husband is from Enugu state and the girl is from Imo state and her real name is not Jasmine Okafor. Her ame is CHIOMA FLORENCE OKEKEAGUKWU.
She change her social media name even on Instagram and face to okafor,because if her desperation for fame.. Have kept quiet since because I could not doing anything and I was under duress.
My husband is having memory issues and could not remember alot not even his Instagram password. She is the one handling the Instagram and posting and also comment with my husband page."
Watch the video below …
See the write-up below …