Moment Uche Jombo, Ini Edo playfully fight over lemon water (Video)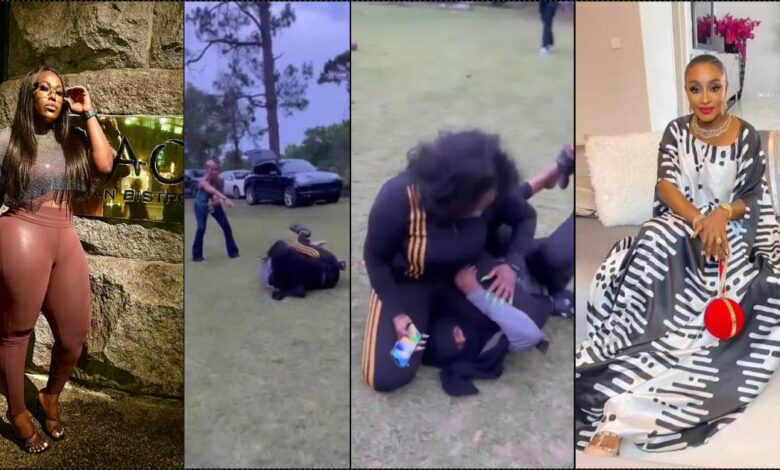 Famous Nollywood actresses and long-time friends, Uche Jombo and Ini Edo, spark a wave of comical reactions as the duo engage in a playful fight over lemon water.
Uche shared a video of the battle on her Instagram account and disclosed that she challenged Ini Edo to a fight because she drank her lemon water without permission.
According to Uche, she had prepared the lemon water at home and concealed it in her car with the intention of drinking it on a movie set. However, Ini Edo discovered the bottle, drank its entire contents, and substituted it with fresh water.
Upon realizing that her drink had been consumed, Uche Jumbo claims that Ini Edo did not show any remorse and insisted on her right to drink it. This resulted in a playful fight between the two actresses in an open field.
"According to @iniedo na she win this fight 🙄 trying a whole black belt 🥋 holder like myself 😁 children of nowadays," she wrote while sharing the video.
Watch the video below …