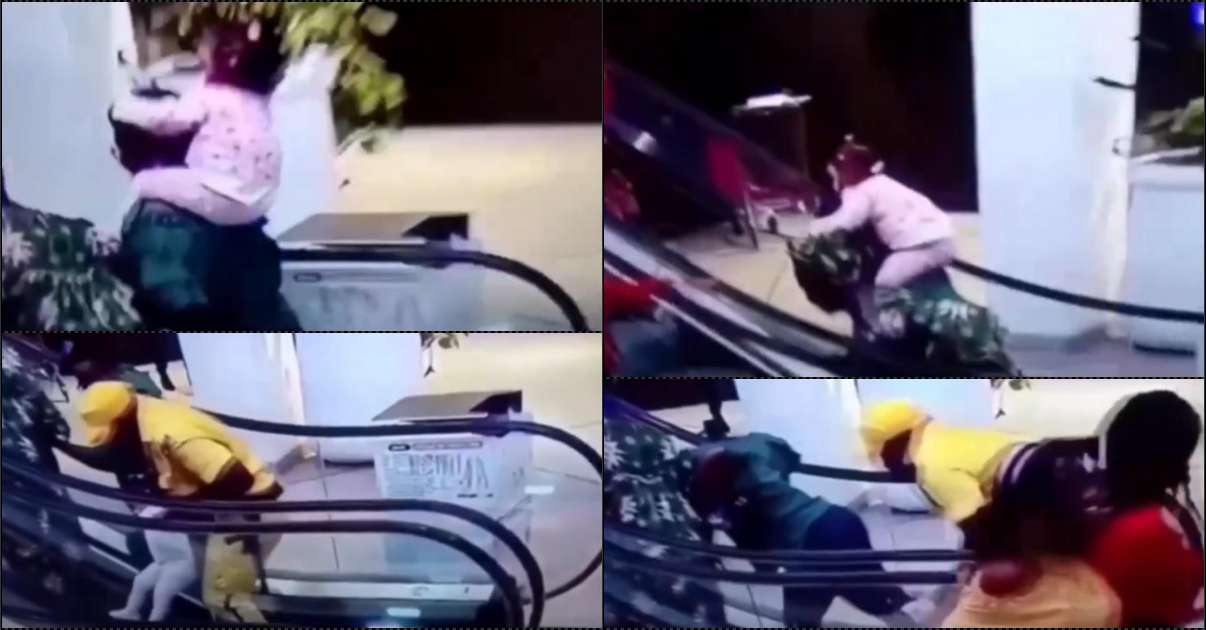 Viral News
Moment security guard saved baby from falling off mall's escalator (Video)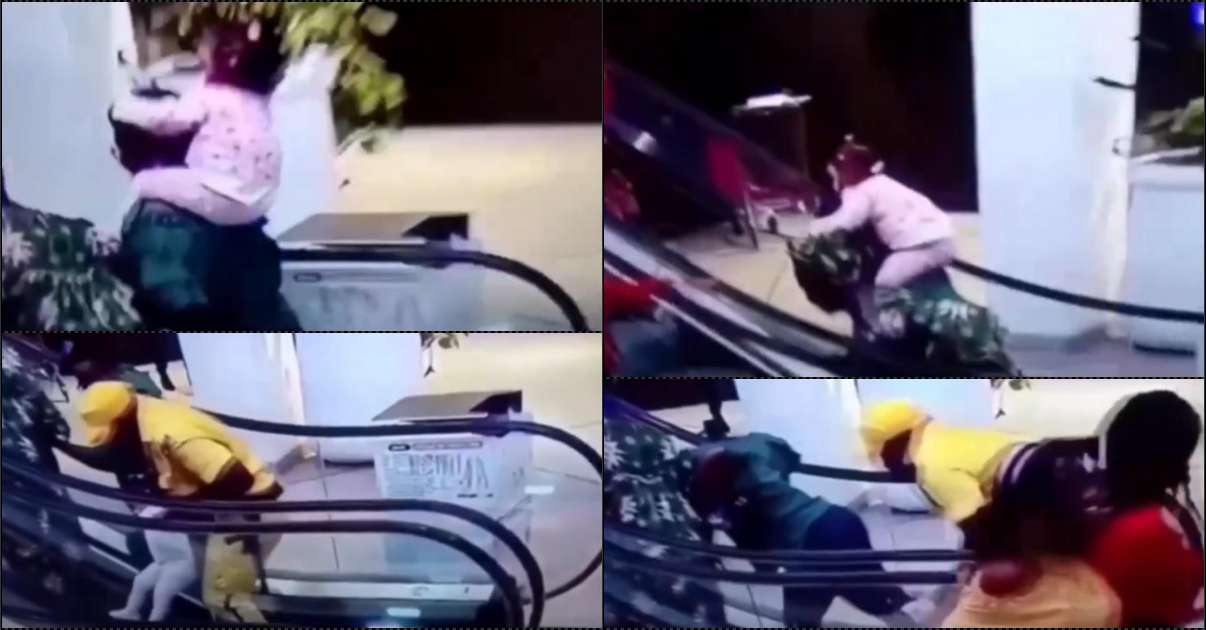 A Cameroonian mall security guard is being praised for being vigilant and saving a baby from falling off and getting hurt.
A trending video on Instagram shows the scary moment where the security guard saved the day.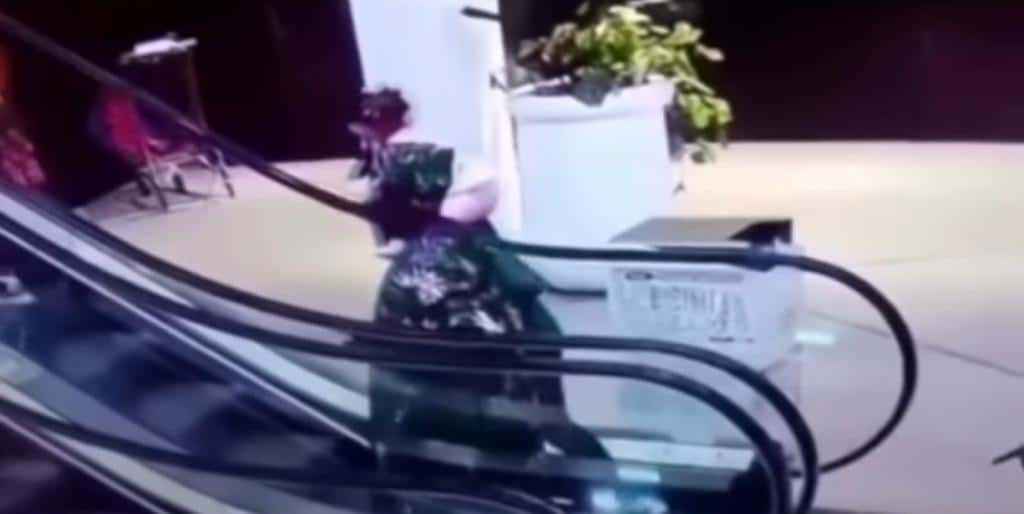 As seen in the video, the baby was carried on the shoulders of a woman perceived to be her mother, while they went up the escalator at the mall.
Suddenly, the baby swings backward, causing her to fall off the shoulders of her mother. Thankfully, she got grabbed by security before she could hit the ground.
Netizens have praised his reflex and dedication to his job, while some slammed her mother for being "careless".
See post below;