Moment Godswill Akpabio said money has been sent to Senators to enjoy holiday vacation (Video)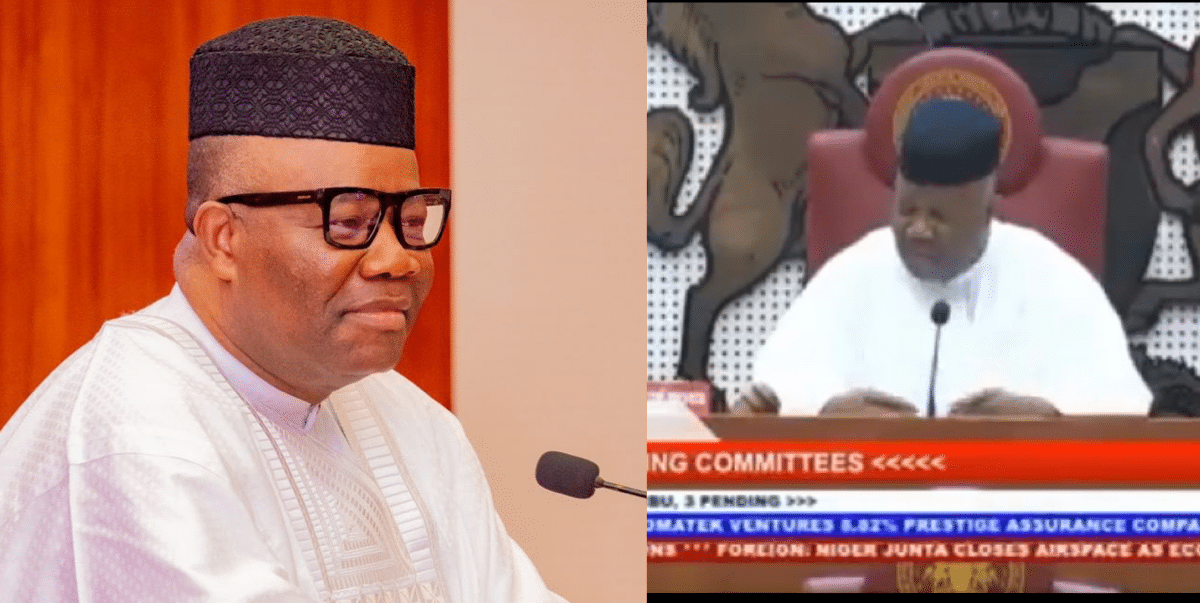 A viral video capturing the moment Senate President, Godswill Akpabio, revealed that money had been sent to all Senators by the clerk of the National Assembly to enjoy their holiday has emerged.
Addressing his colleagues before the adjournment motion was moved, Akpabio said money has been sent by the clerk of the National Assembly to the senators to enjoy their holidays.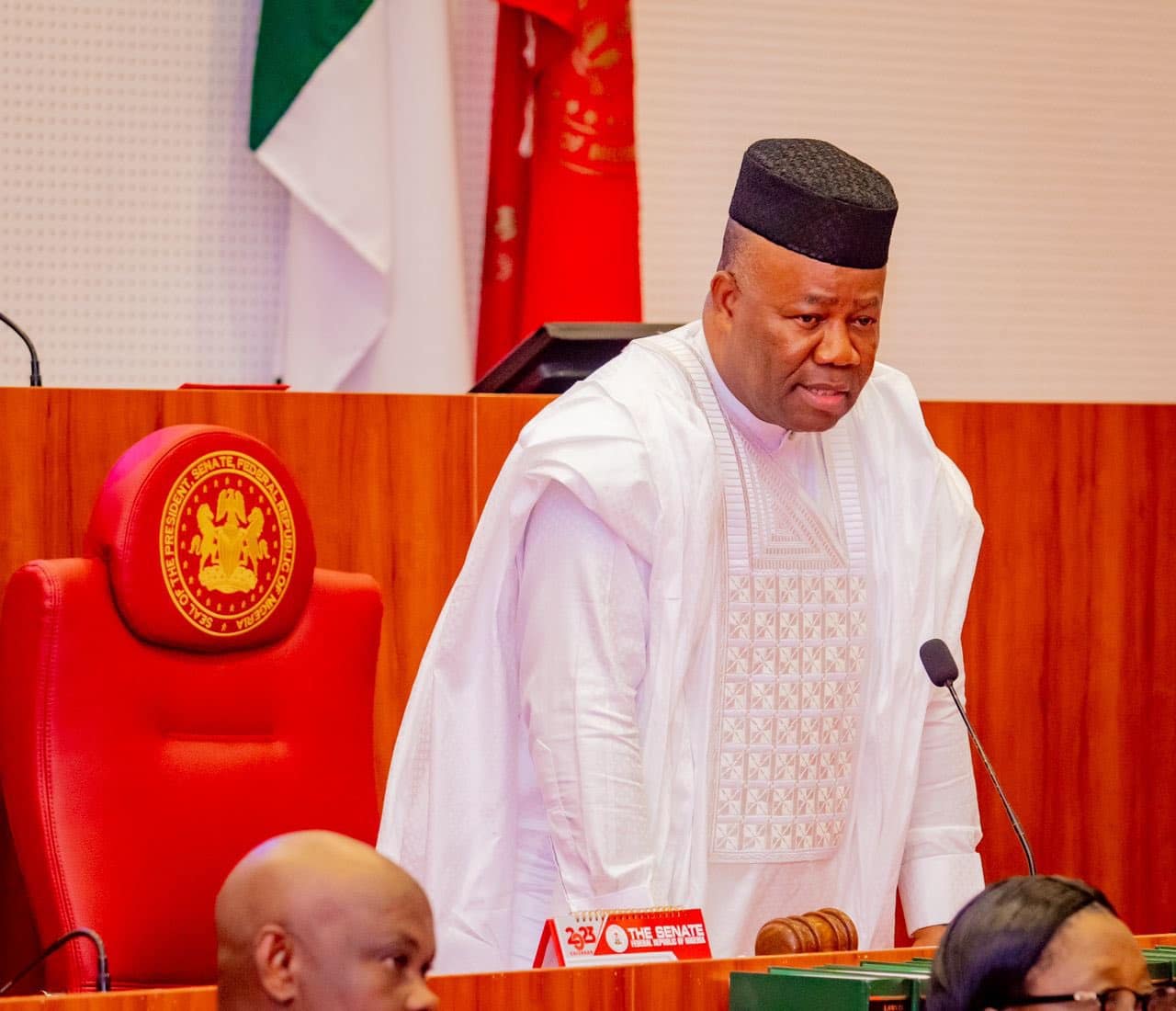 Speaking in the video, he said, "In order to enable all of us to enjoy our holidays, a token has been sent to our various accounts by the clerk of the national assembly."
After deliberation with his colleagues, after he made the statement on the holiday token, Akpabio said, "I withdraw that statement.
"In order to allow you to enjoy your holiday, the senate president has sent prayers to your mailboxes to assist you to go on a safe journey and return."
Watch video here:
The money Godswill Akpabio and his senator colleagues are sharing will favour you pic.twitter.com/RZTvzCE7W8

— Samuel Ajayi 🇳🇬🗣️🌐 (@SamdGreat01) August 9, 2023
In other news, Senator Akpabio revealed that he lost his first grandchild as a result of negligence from doctors and nurses.
Sen. Godswill Akpabio revealed this when he spoke on Friday during the screening of the Lagos state ministerial nominee, Dr Tunji Alausa.