Moment chaos erupted in a Catholic church after Priest prohibited Igbo songs (Video)
A clip captured the moment a certain Rev. Fr. James Anelu, Parish Priest of Holy Trinity Catholic Church, Ewu-Owa Gberigbe in Ikorodu, Lagos, prohibited Igbo songs from his parish.


The Catholic Archbishop of Lagos has suspended Father Anelu for prohibiting Igbo songs in his church. From today, February 8, 2022, the suspension will be in effect.
Church members revolted shortly after Fr. Anelu had revealed the ban, resulting in chaos in the church, as could be seen in a video from the scene.
The priest stood firm and warned members with "God's wrath."
He warned them that if he traveled to Ekwulobia and began speaking Yoruba, he would be stoned.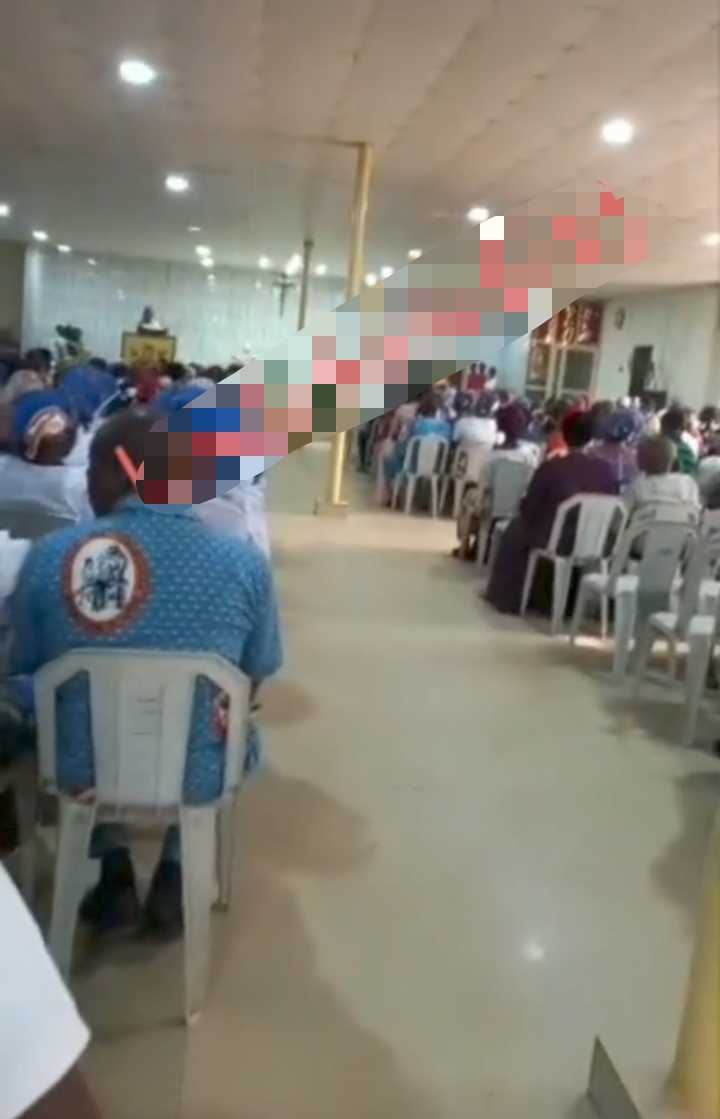 He then related an event in which he went to a South East burial Mass and was first denied the opportunity to deliver Mass because he does not speak Igbo.
He then queried why Igbos will be chanting Igbo tunes in a Lagos church, and whether the objective is to push other tribes out.
Watch video below: