Mohbad's wife visits Femi Falana to seek justice for her late husband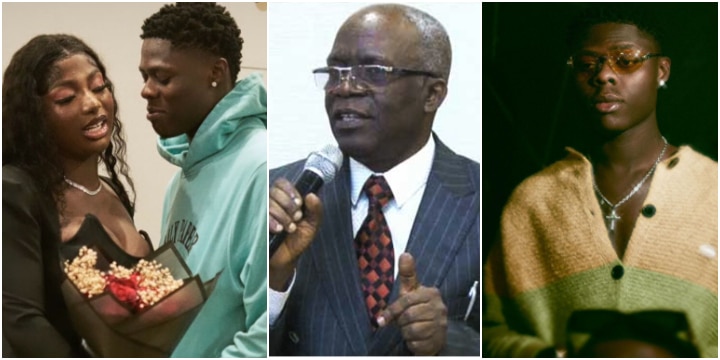 A renowned Human Rights Lawyer and Senior Advocate of Nigeria, Femi Falana, has confirmed that Omowunmi, the wife of the late singer Ilerioluwa Aloba, popularly known as Mohbad, recently visited his office seeking justice for her deceased husband.
Mohbad, a rising star in the Nigerian music industry, passed away under mysterious circumstances on September 12, 2023, and was laid to rest the following day.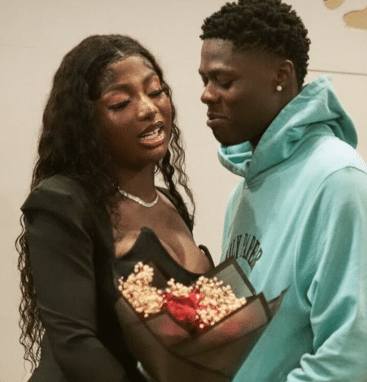 The sudden and unexpected demise of the talented singer has prompted widespread calls for a thorough investigation to uncover the circumstances surrounding his untimely death.
In response to these demands, his wife, Omowunmi Aloba reached out to Femi Falana, known for his tireless advocacy for human rights and justice.
Speaking to Punch, Mr. Falana confirmed Mrs. Aloba's visit to his office and her request for legal support in seeking justice for her late husband.
He expressed his commitment to assisting her in the pursuit of truth and accountability.
Furthermore, Femi Falana took proactive steps to ensure that the matter is given proper attention within the legal system.
He disclosed that he had a meeting with Lagos State Commissioner of Police, Idowu Owohunwa, to discuss the case.
During their meeting, Commissioner Owohunwa reportedly assured Mr. Falana that a thorough investigation had already been initiated into the circumstances surrounding Mohbad's death.
"The young widow of Ilerioluwa Oladimeji Aloba, also known as Mohbad, visited our office yesterday (Tuesday) to seek support in pursuing justice for her late husband.
"While sympathising with her and the entire Aloba family, we assured her of our unalloyed commitment to ensure that the circumstances of the unfortunate death of the Nigerian rapper, singer, and songwriter were unearthed.
"Thereafter, we held a meeting with the Lagos State Commissioner of Police, Mr Idowu Owohunwa, in respect of the investigation being conducted by the police in respect of the matter. The CP furnished me with the progress made so far in the investigation.