It seems the brewing relationship between Mike and Ebuka is extending to their spouse.
Mike's wife shared beautiful photos of herself as she stepped out for an event alongside the reality show's host, Ebuka Uchendu's wife, Cynthia.
Sharing photos on Instagram, Perri captioned it, "Stepping out in trad with @justcynthia_o who made this happen in a very short space of time".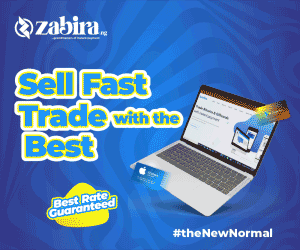 A while back, Perri sat down with ADEDAYO ODULAJA, for an interview, where she opened up on several issues concerting her marriage and relationship with Mike, who became the first runner up, of the Big Brother Naija Reality TV show.
When she was asked,
Now that he is talking about staying in Nigeria, how are you going to cope with that?
She said,
I am going to be around much because I understand he wants to grow his business here. I am of Jamaican background but I have Nigerian friends in the UK so this culture is nothing new to me.
I have seen it, I know it and I love the music, the people and I am Nigerian now because my husband is from here.
We talked about his coming and everything because no matter what I am doing, he has got my back and whatever I am doing, I've got his back also and what we agreed when he wanted to go in is for him to be himself.
And I am not surprised that people are showing him love like this because he can go anywhere and be part of any crowd, black or white, it doesn't matter and people would love you if they would.
My husband wants to stay here, he would surely be getting a place and since that is the case I will be here by his side many times even though I have a life in the UK.