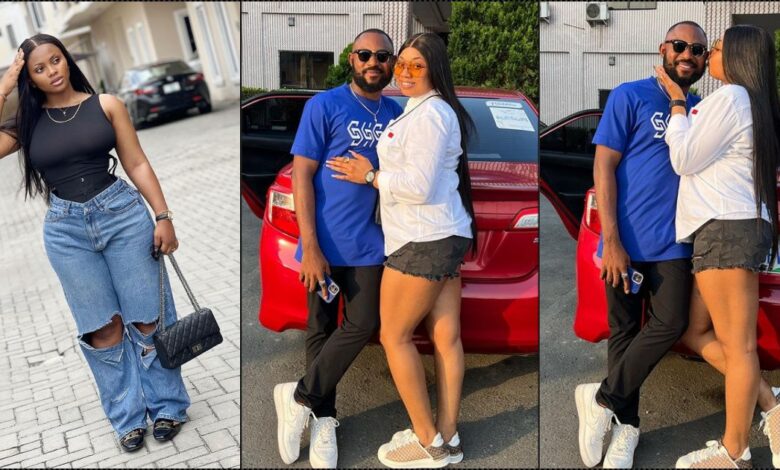 "Men move on quickly" — Speculations as Tega Dominic's ex-husband steps out with mystery woman
Ajeboh A.K.A AJ Money, the ex-husband of the famous reality star, Tega Dominic, stirs reactions as he steps out with a mystery woman.
It would be recalled that Tega revealed following her participation in the 2021 BBNaija show that her marriage had ended a year earlier after she caught her husband cheating.
Days after the mother of one rolled out raunchy photos on Instagram, her ex-husband shared photos of himself with a new woman at the 2022 festival in Calabar.
"Don't get it twisted 🤪 @jennix_n #calabarcarnival2022," he wrote.
The development stirred mixed reactions from netizens on how quickly he moved on while his ex-wife struggled to find love again.
"Y'all bashing Tega has forgotten how the husband brought in a woman to their matrimonial home to sleep with her,una don forget abi ?now na tega una go insult. Mtchewweew," a social media user wrote in reaction.
Another user added, "Men move on quickly and find a partner compared to a woman 😢😢😢😢."
Other users wished for a new start for the 30-year-old mom too while condemning trolls who shame her.
"Thank God at least trolls would rest and leave the Tega alone they separated long time ago everyone deserves to be happy cheers 🍻," another user stated.
See more reactions below …