A Nigerian cleric, identified as Oladele Ogundipe, is trending on social media after a video of his sermon on sex between a couple.surface online.
In a video clip of the sermon posted on Twitter, the cleric stated that meaningful sex between a couple should not be more than five minutes and that any man who wants to stay on a woman for over 30 minutes is a mad man.
Watch the video below;
However, the cleric sermon wasn't welcomed by some people who took to the comment section to pen down their individual opinions.
See some comments below;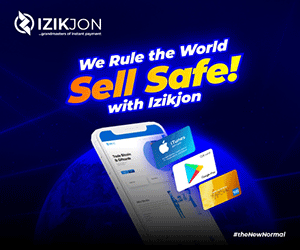 Haba! I humbly disagree with you Sir, this is totally not correct. Don't cause aftermath marital issues for this congregation rather tell them to discuss with their spouse to understand the level of satisfaction that would do for them.

Thanks

— FRONTline Warrior (@folabi4u2) November 18, 2019
That's what happens when we don't focus on the gospel – we start yarning off point – lol

How you go gather saints Dey teach sex duration 😂😂😂😂🤣🤣

— TRUTH 100% (@betterworld93) November 18, 2019
Let him just focus on his message and leave junk talk. Even the congregants look lost at what he is saying!

— MR. Ikman5 (@Ikman5) November 18, 2019
https://twitter.com/ccountryboy1/status/1196339468774584320?s=20
All these clowns, they have now become counsellors, therapists and relationship experts all in the name of pastors. Incredible

— T.y (@_enter_galactic) November 18, 2019
People will just pick up mics and start talking nonsense, den accuse God of putting words in their mouths.

Mtshwwwwwww

— ENGR. DIMKPA UZOMA (@UZONTO) November 18, 2019
i beg your pardon. Na u be the mad man. Meaningful sex is relative no be you go set the standard. If na two minutes u dey do, go up ur game and stop deceiving ur congregation. There is time for sex, there is time to transact business, there is time to 😴!

— Le 💯 meilleur (@le_meilleur00) November 18, 2019
https://twitter.com/iyalode_canada/status/1196316508672139264?s=20