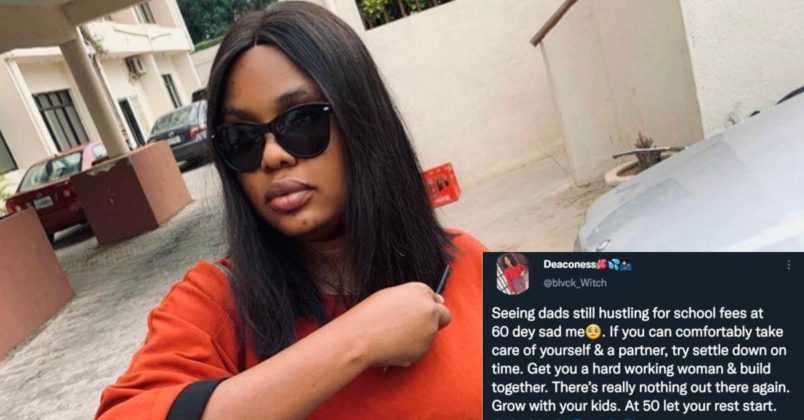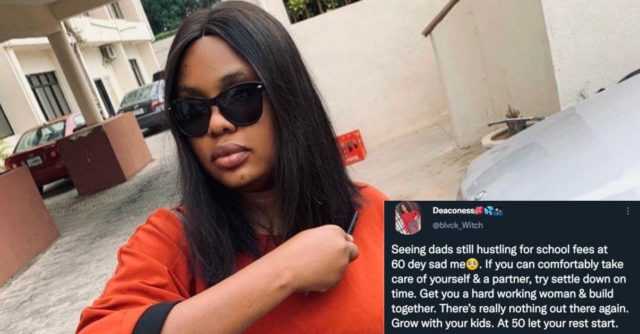 Young lady challenges prospective parents to brace up and marry at a young age if they have the means to raise a home rather than raising children at an old age.
According to a lady identified @Blvck_Witch on Twitter, it is a saddening sight for her to see people in their 50s upwards attending Parents Teachers Association meetings, PTA, of their children.
In her words;
"Seeing dads still hustling for school fees at 60 dey sad me?. If you can comfortably take care of yourself & a partner, try settle down on time. Get you a hard working woman & build together. There's really nothing out there again. Grow with your kids. At 50 let your rest start.
Cause you marry at 35, at 50 your first child will be 14/15?. Omo! I know everything isn't black and white and life is unpredictable but Omo I no wan dey go PTA meeting at 50????."