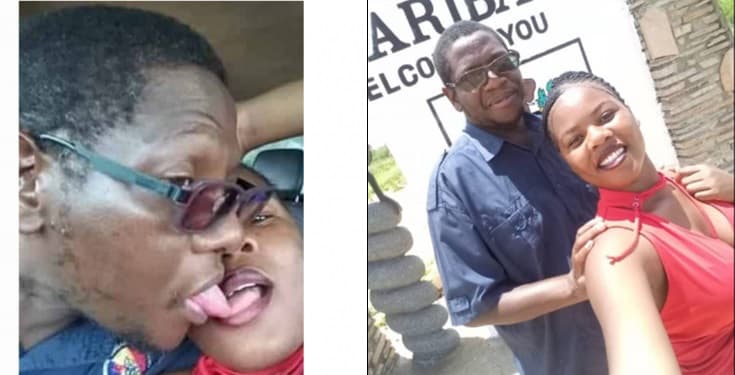 A married man in trouble after pictures of him frolicking with a female subordinate leaked online, in the midst of his ongoing sexual harassment charges.
The man identified as Christopher Tendekayi Mundembe who is the Human Resources regional manager at Zimbabwe Electricity Supply Authority, ZESA) – appears in the photos with Tsakani Chauke, a Midlands State University Student who recently completed her internship at the power utility.
When reached for comment by H-Metro, Mundembe said,
My mobile was stolen last week and I am still to find out who exactly leaked the photographs as all my contacts received the photos. I replaced the line and upon switching it on I received several calls concerning the photographs.
Chauke on the other hand also said that she was not aware how the photos had leaked. She went on to say,
I never asked him if he was together with his wife. Also, we last communicated long back and I was not aware that he still had the photographs.

Mundembe is also facing charges of sexually harassing another student who was on attachment at the power utility.

Mundembe is alleged to have called the student into his office and demanded a hug. When the student refused, Mundembe allegedly grabbed and fondled the student's breasts and buttocks without consent.

The victim initially reported the matter internally, but when she saw that nothing was being done she escalated the matter and reported the case to the police.

Mundembe is expected back in court on the 15th of April.