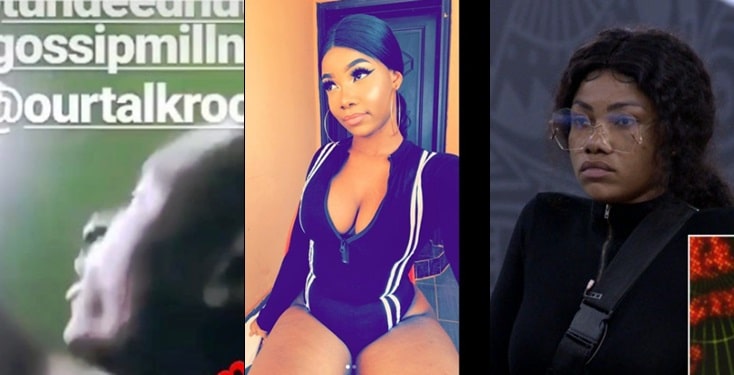 Recall that last night, during the eviction show, host Ebuka Uchendu announced the eviction of Tacha. And immediately after the supposed eviction a 'non- fan' of Tacha began to celebrate wildly, thinking it was a real eviction.
"Simply Tacha pack your load and gooo, Simply Tacha oya comot" he screamed in wild celebration…
Watch video
Unknown to him, it was only a fake eviction. Ebuka had revealed that there would be two fake evictions and one real one. The host also revealed that a secret room was built for housemates. Seyi and Tacha were evicted from the house for the fake eviction and they were asked to stay the night in the secret room.