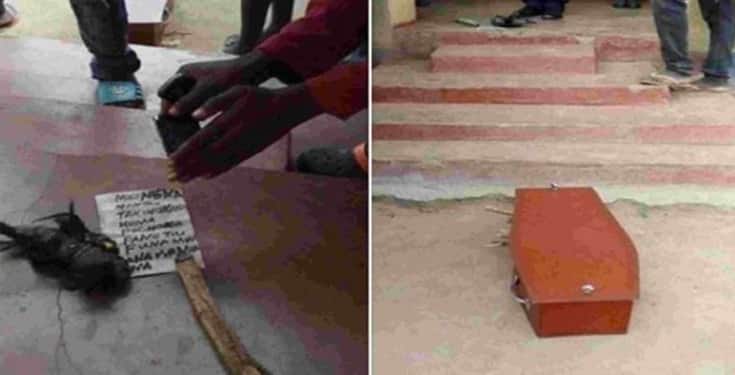 A man went into a rude shock as he wakes up to a scary sight in front of his house. He found a coffin and charm just at the entrance of his house.
The man gripped with fear was alarmed to have seen such items in front of his resident at Sinda District in Zambia. The coffin is said to have had an inscription on it which read;
"Muoneka monga takulilana, Koma pochoka pano tilikufuna mwana wanu." [It's like you have become big headed, but when leaving this place we need your child.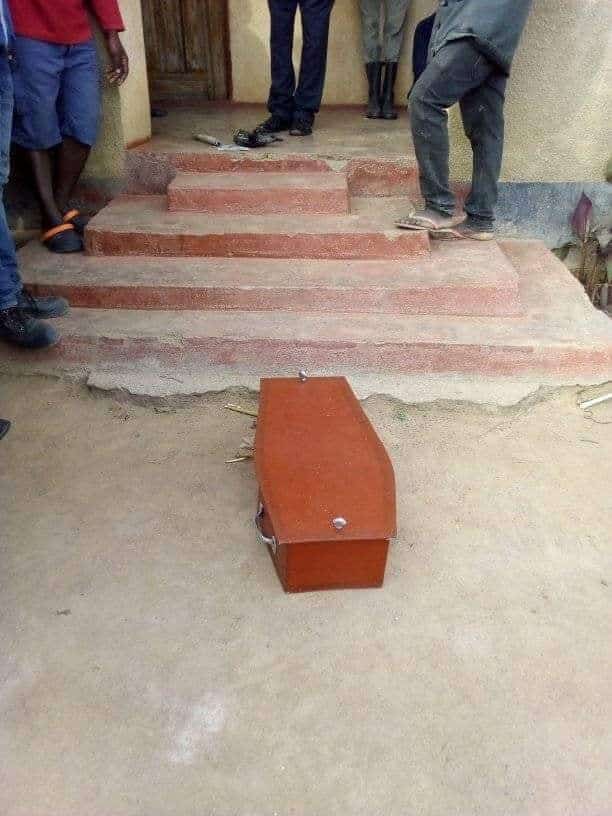 The fetish items have since been removed from the resident and reports have reportedly been made to the Police.