Man tied with rope after being caught trying to force himself on friend's wife in bush (Video)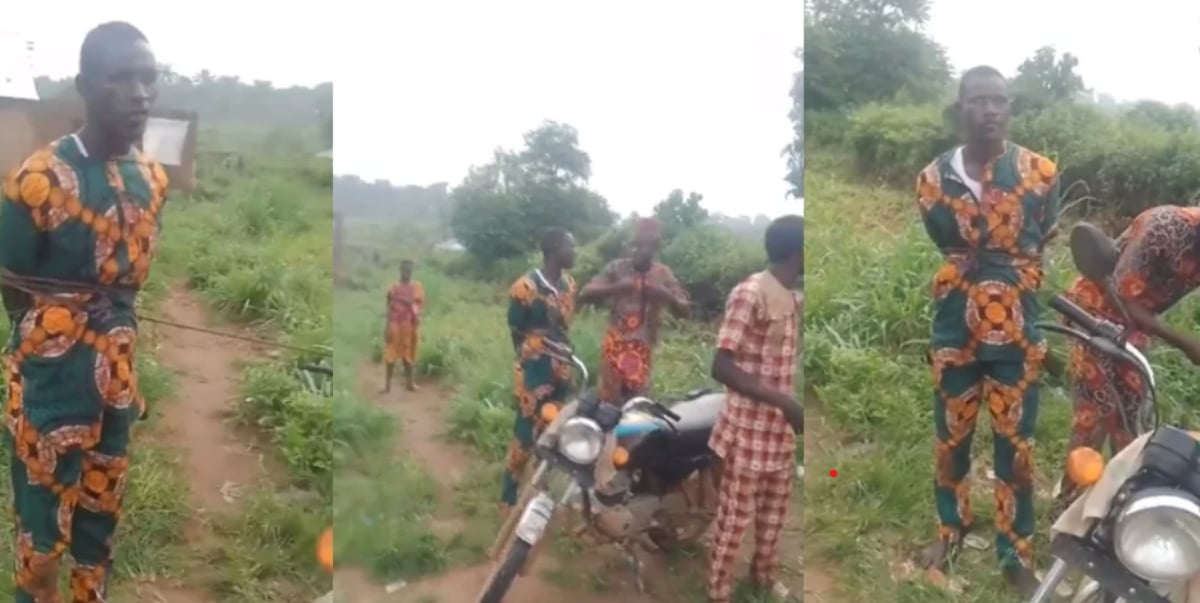 A Nigerian man was bundled with a rope and subjected to public shaming by residents of a local community after allegedly attempting to force himself on his friend's wife.
The incident unfolded in a nearby bush, where the suspect was discovered in compromising circumstances with the woman.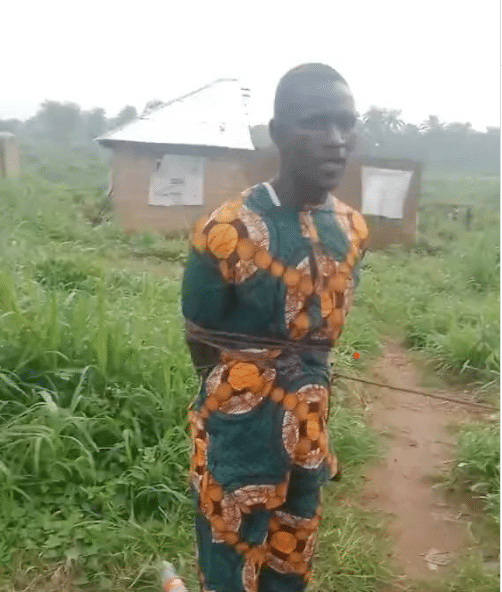 A disturbing video circulating online captures the aftermath of the incident, showing the suspect tied with a rope firmly wrapped around his torso, and secured to a motorcycle.
The act of tying the man with a rope was carried out by an unidentified individual, reflecting the anger and disapproval of the community members regarding the alleged assault attempt.
According to reports, the suspect claimed to have sought the assistance of a native doctor who purportedly diagnosed him with a spiritual problem that could only be remedied by engaging in relations with his friends' wives.
The residents who apprehended the suspect expressed their intention to hand him over to the local police station.
Netizens Reactions…
@crespo_lee04 said; "Why dem come rope am like Oyenusi and Anini 😂😂😂😂"
@topiano_g said; "That reporter girl go soon join Ijapa Meta for where he Dey make she Dey play 😂😂"
@agbastoner1 said; "Live at ibadan😂😂😂…. When dem mentions gbagi or iyangaku station"
@ibuowo_said; "That woman sef won feel among werey say kerewa😭🤣"
@demi.ache said; "Wahala 😂😂😂😂 konji ti fe pa Weyre"
@bom_boy3 said; "Dem go drive am tire today 🤣🤣🤣🤣"
See below;