A young man identified as Stephen has taken to Twitter to share his joy after he survived a ghastly accident that was capable of claiming his life.
Sharing photos of the badly damaged car on Twitter, Stephen revealed that he just came out of the car and that he is thankful to God for sparing his life.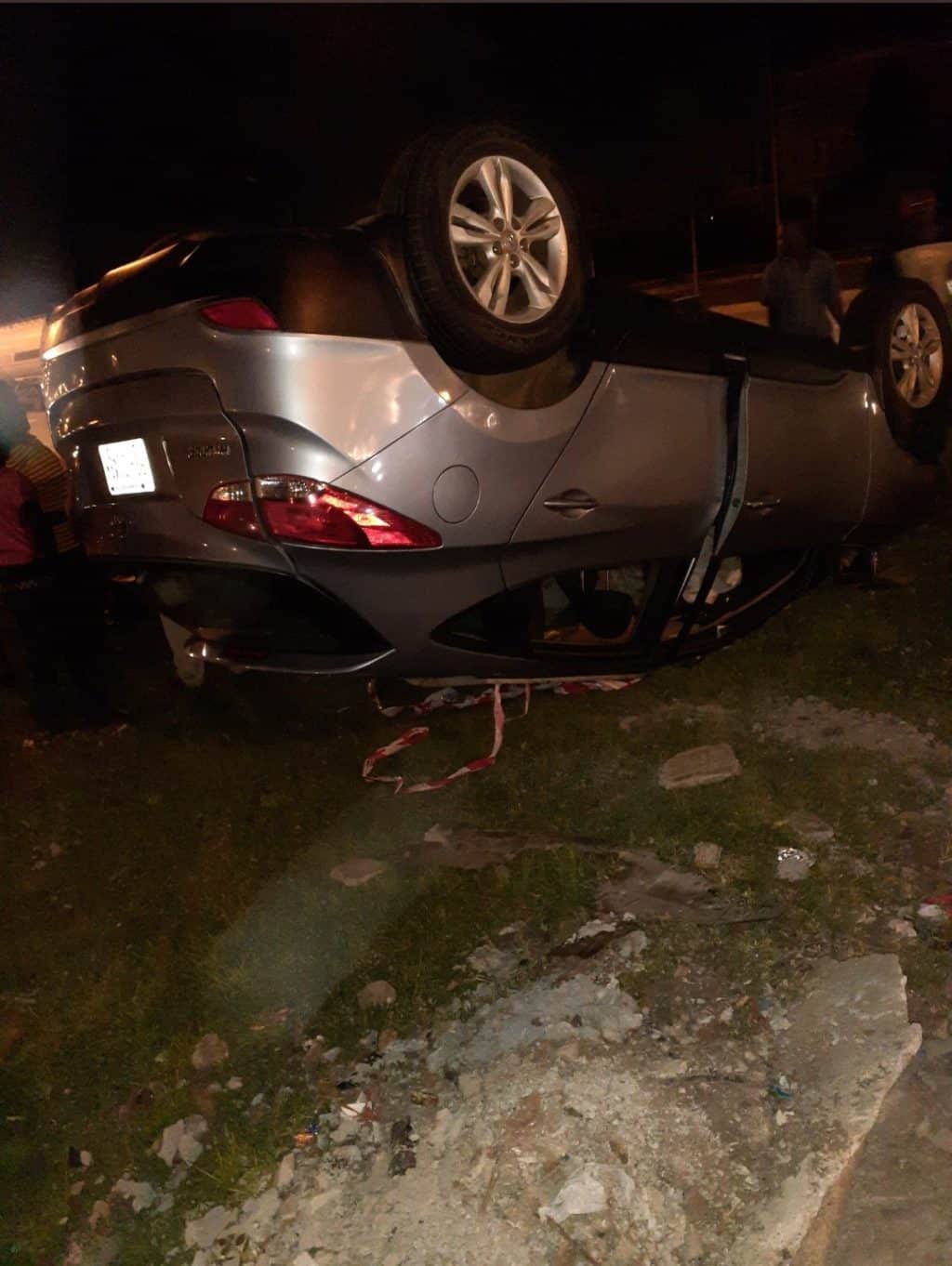 He also noted that he had no broken bones although the accident looked really fatal. He was dragged out of the car by good samaritans and It was only his phone that got broken.
Nigerians have taken to his Twitter page to join him in thanking God for sparing his life. Some have also advised him to go to a hospital for proper check-up as there could be internal injuries. We're not praying for that anyway.