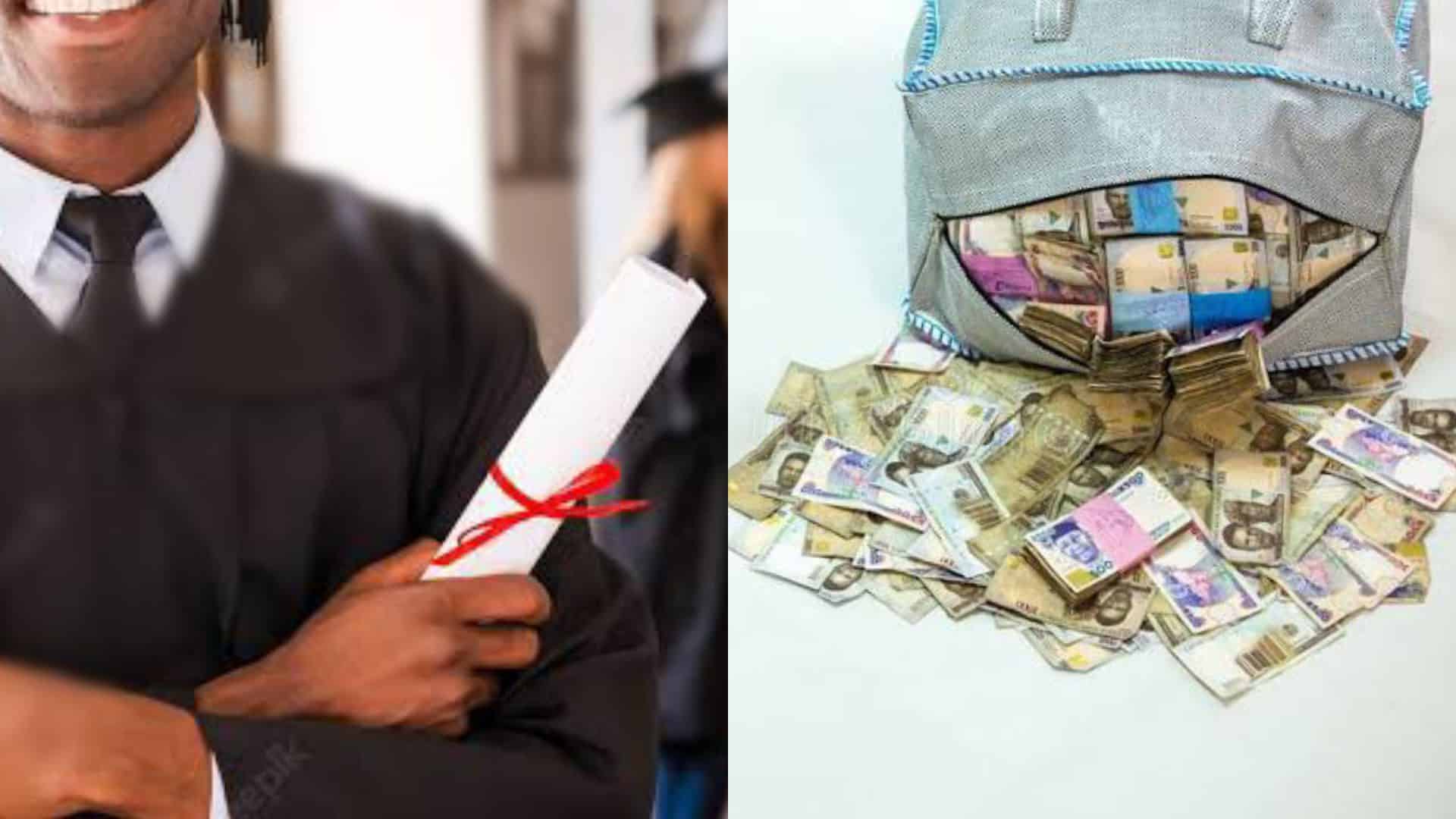 Viral News
Man stirs controversy as he states reason why a degree is better than N50 billion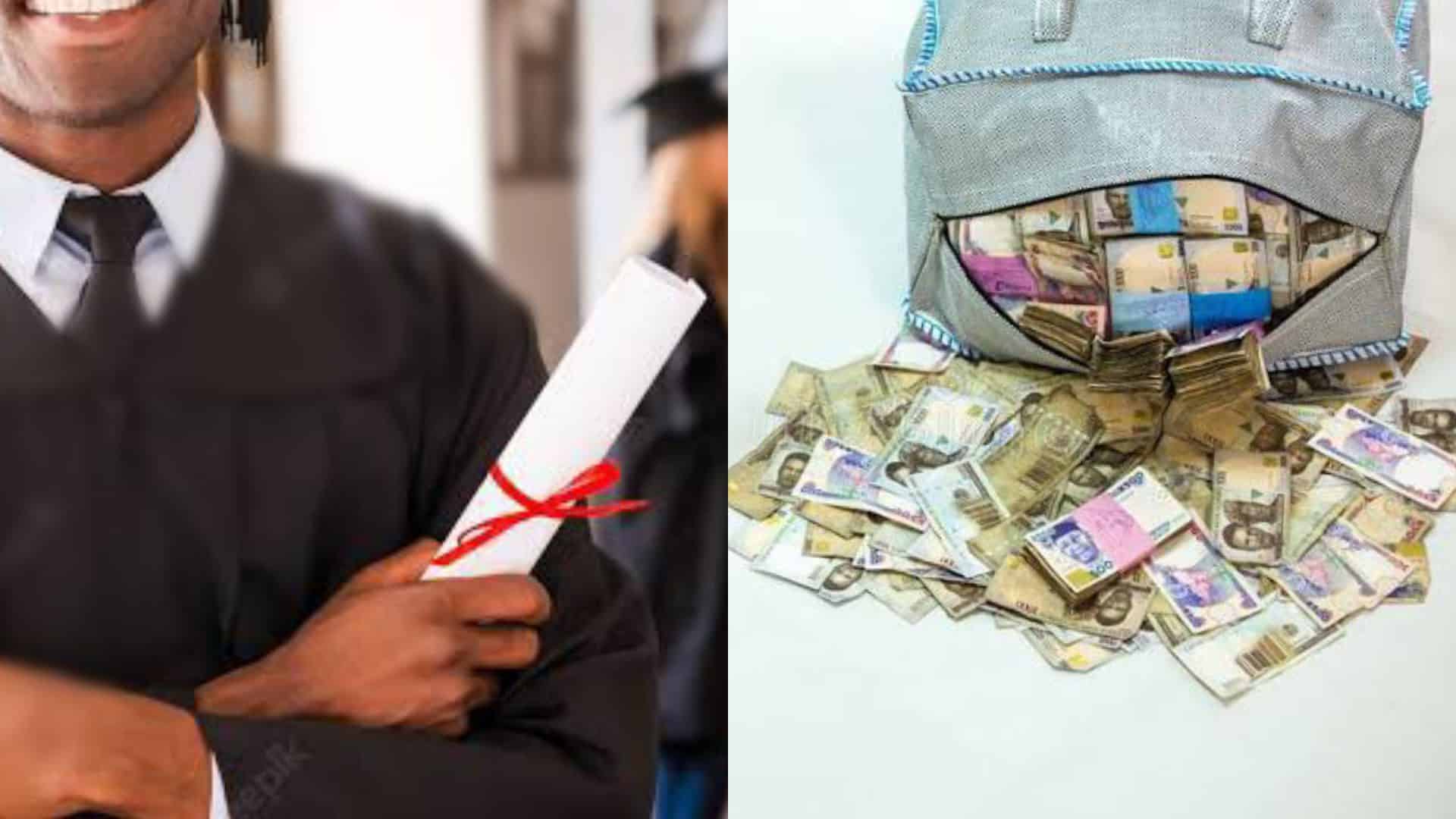 A social media user have sparked intense debate online following a controversial claim.
The Netizen, known simply as Solomon Abraham, took to his Facebook page to posit that a university degree is better than billions of naira.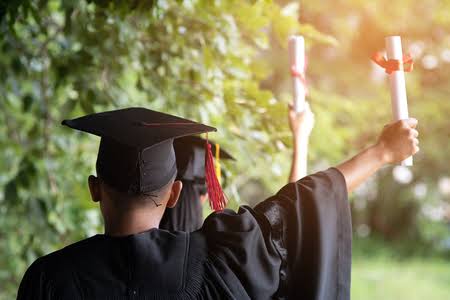 According to him, while the money might be huge, it would still eventually finish but a university degree would always remain.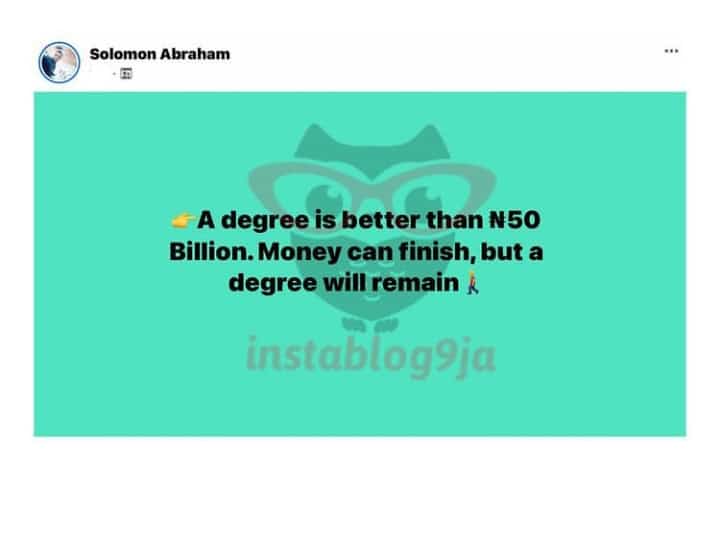 His assertion has stirred a plethora of varied reactions from Netizens many of whom disagree outrightly, dismissing his claim as false.
Others, however, seem to think he probably has a point there.
See some reactions gathered:
sisi.simii wrote: "The question is can that degree get you 5Obillion ??"
iam_etinosasere wrote: "Solomon you're not wise!"
osahonplux wrote: "True, but you won't chop degrees o, be strategic even with your degree"