Man narrates what his girlfriend's father did after he caught them together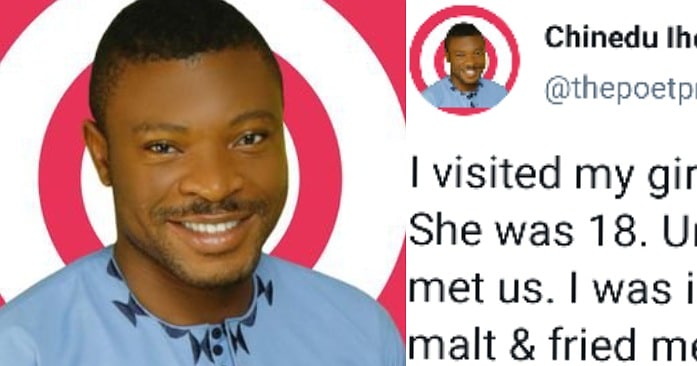 A man identified as Chinedu Ihekwoaba has shared his experience with his 18-year-old girlfriend and her father.
According to Chinedu, he visited his 18-year-old girlfriend years ago and unfortunately, her father caught them in a romantic mood and flogged them mercilessly.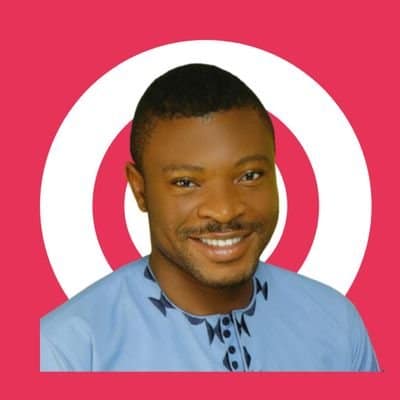 He tweeted,
"I visited my girlfriend at age of 19.
She was 18. Unluckily, her dad met us. I was in d parlor sipping malt and fried meat from her mama pot. She laid on my chest. So we couldn't deny our affairs.
Her father asked me to lend him N1000. I no get. he asked for N500. I no get. Na so he lock door. Go bring cane. The malt begin dey taste like alomo for my mouth.
He said, "u wey suppose dey read to become better, u dey find woman."
Him flog both of us that day. Na so the relationship end. I no even fit tell my mama wetin apen. E for be round 2 beating.
You can't convince me otherwise, parenting was key to our success. These days, many things are wrong. At age 10 or age 13, the fear of my parents was paramount to how I behaved in school and outside. Forget wokeness, we are losing it already."