Twitter user, Duke of Abuja has narrated how policemen impounded his father's 2 tons trailer of rice, and sold off the entire rice.
Sharing the story, he said the policemen held the driver for weeks and refused him a phone call. He added that the DPO used the rice as Christmas "palliative" to him family members.
"Policemen impounded my dads 2 tons trailer of rice leaving for distribution, rice from his farm o. Held d driver for 2 weeks, refused him a phone call, shared & sold off the entire rice.
Every policeman in the police station has been sacked this morning. Every last 1 of them 😂He tot the driver absconded with his goods & vehicle and declared him wanted. One of the cops got word it was Ogas property and driver.
They tried to bribe the driver with 500k to say he was robbed. Baba agreed, they gave him his phone, he called his oga to report. Kasala Box 😂Some of the policemen lost their jobs because they didnt ask questions. DPO use bag of rice do christmas palliative for his men/women, dem collect am happily".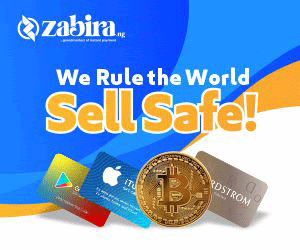 Some of the policemen lost their jobs because they didnt ask questions. DPO use bag of rice do christmas palliative for his men/women, dem collect am happily 🤣

— Sugar Daddy (@TheDukeOfAbuja) December 3, 2020