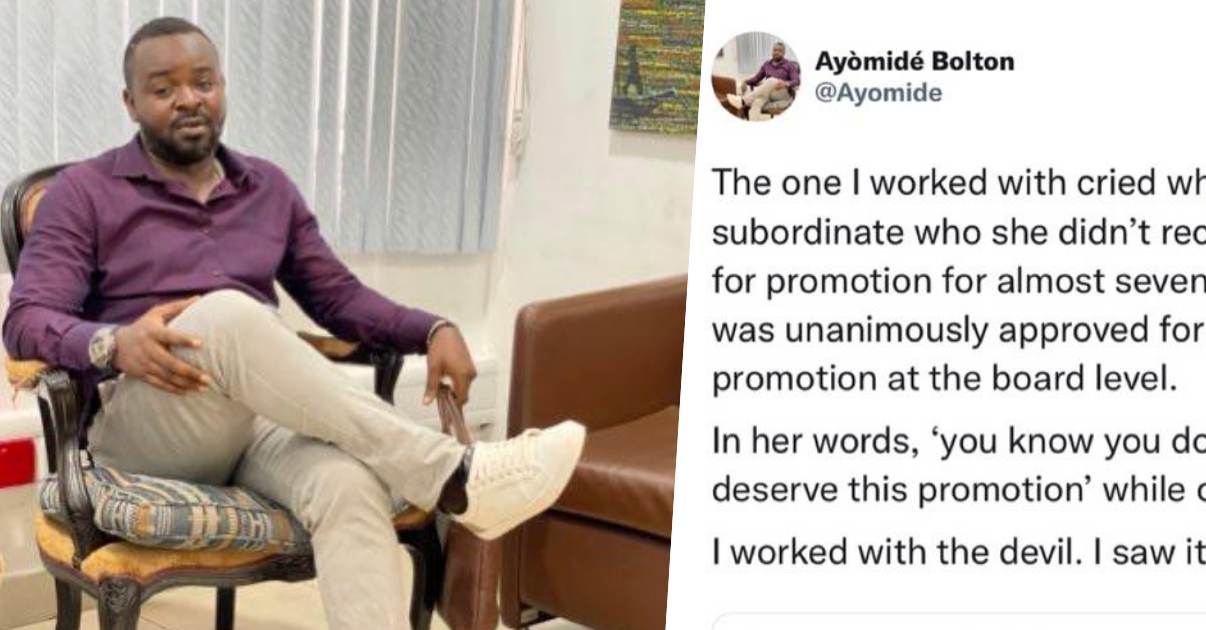 News
Man narrates bitter experience with boss who takes pride at being wicked
Young man narrates bitter experience with his boss whom he referred to as being intentionally mean to staff.
According to a Twitter user identified by @Ayomide, the woman in question once mocked a subordinate for not being worthy of the promotion after seven years of being set back.
Ayomide's claims were in response to a fellow Twitter user who quizzed about the choice of choosing between a female boss and a male one.
In his words;
"The one I worked with cried when her subordinate who she didn't recommend for promotion for almost seven years was unanimously approved for promotion at the board level. In her words, 'you know you don't deserve this promotion' while crying.
I worked with the devil. I saw it
She sure had enablers and friends. Working there made me know that most Nigerians only complain about oppression when it affects them. A boss that blocks you on WhatsApp and normal calls for more than a year and will tell people you have gone incommunicado…Lool.
Or the day she returned all gift she ever got from her surbodinate because her view was challenged a day before. 
There are more horrible things I can't say on the TL….
This one even bagged the highest theology/Bible certificate in her church tout:*
Nigerians and religion. Don't fvcking kid me.
There was a day the Eleribu was cheerfully telling us of how her neighbors daughter shakes in terror whenever she sees her… she was giggling while saying this in the office. That day I knew how dark her heart must be, a little kid???"