Viral News
Man demolishes house he built for his girlfriend after they broke up (Video)
A heartbroken South African man has demolished the beautiful house he built for his girlfriend after she ended their relationship.
A popular South African media personality took to social media and shared pictures and videos that captured moment the house was being demolished.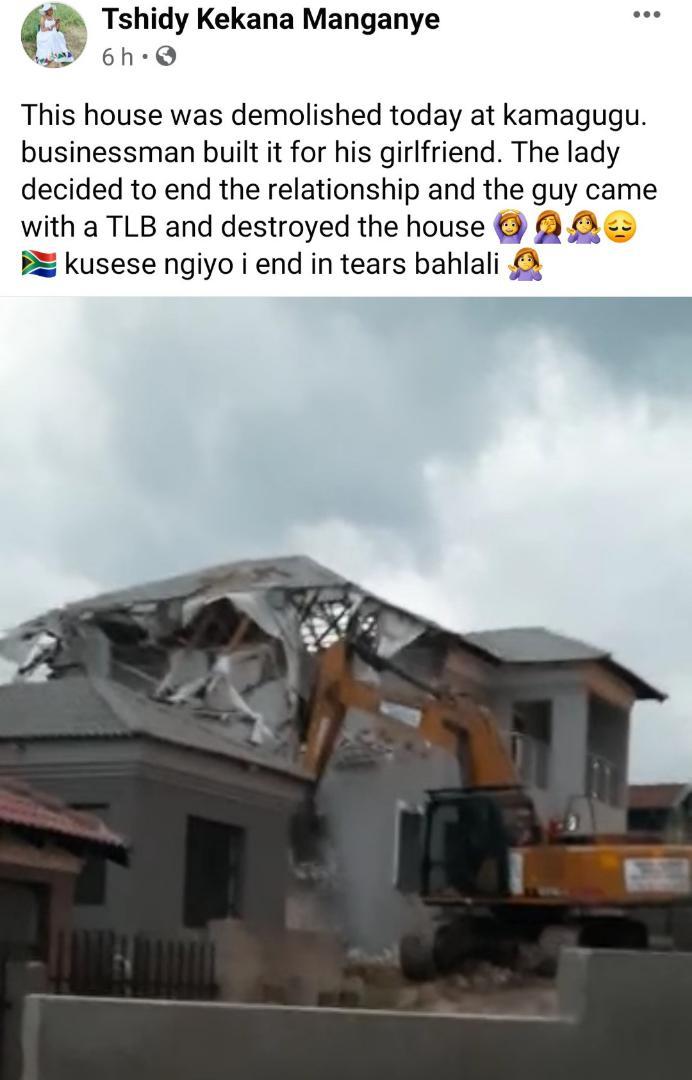 The OAP explained that the businessman built the house for his bae when their relationship was still sparkling.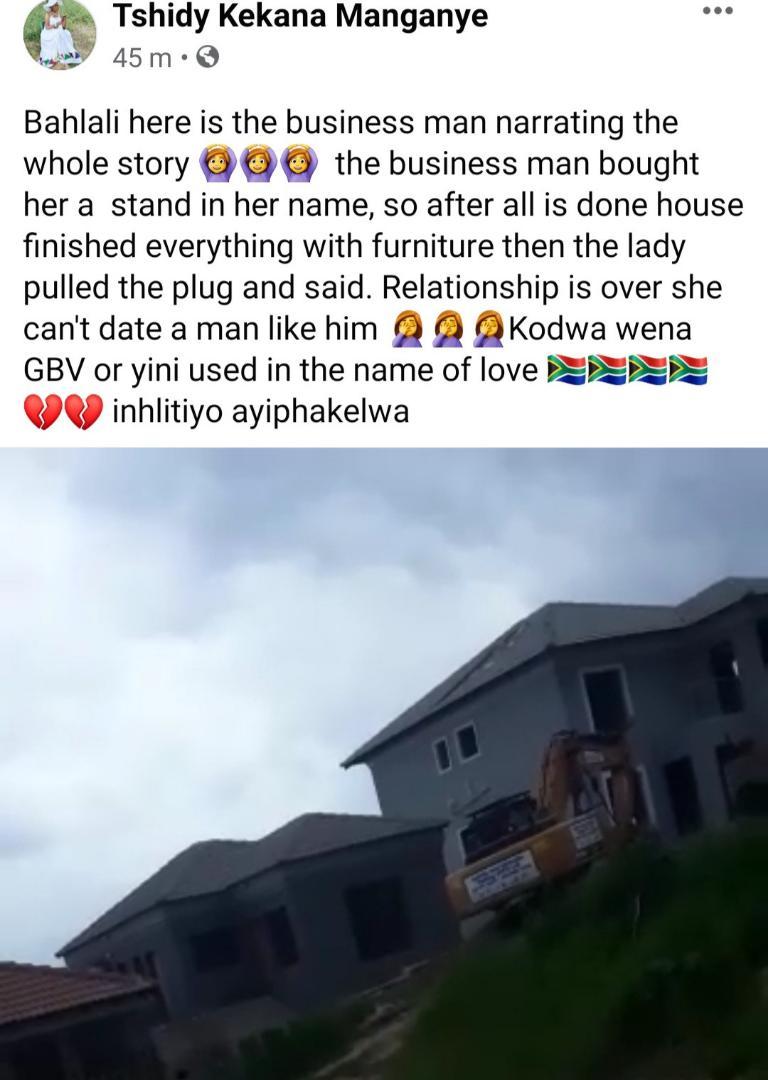 However, when their beautiful relationship ended because the lady said she could no longer date him, the businessman who could not regain ownership of the house because he built it in the woman's name, decided to demolish it.
Slide to watch more photos and videos from the scene below…