Man catches pregnant wife in bed with pastor surrounded by ritual items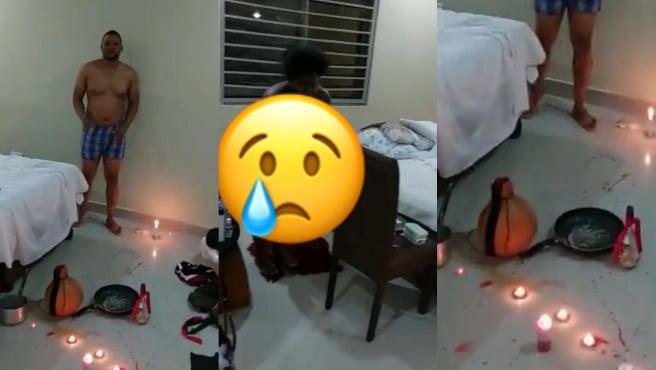 Embattled man is left heartbroken after walking on his pregnant wife in bed with a man alleged to be her pastor.
A video making rounds on social media captured the moment a man walked in on his wife, Martha, with her lover.
In the video, the man was baffled by the ritualistic materials which include a calabash, lit candles and other items littered around the bed.
The man threatened to physically assault his wife who made attempts to get close to him while pleading.
The alleged pastor, however, put on his shorts while maintaining a distance without altering a word.
The livid husband recorded the event as he persistently questioned his wife for her reasons.